Why Sugar?
"Sugar is a natural humectant known to prevent moisture loss, and each of our grandmothers used it to treat our scrapes. Wanting to pass this highly effective ritual on to the world, we bottled our shared tradition, pioneering the use of sugar's humectant properties in the beauty industry."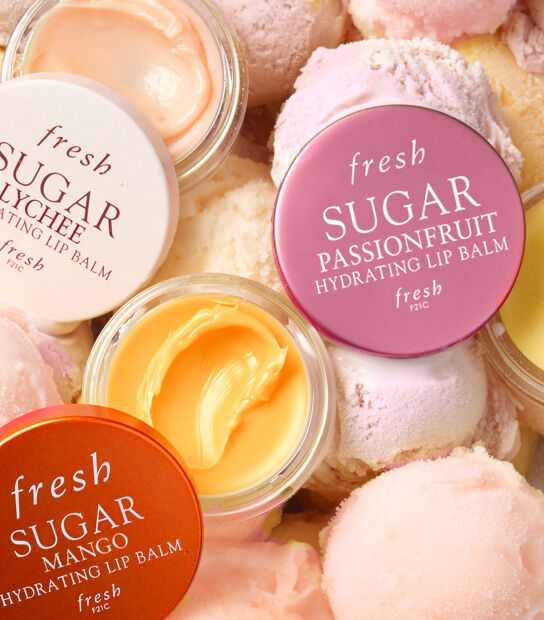 New Flavors!
Sugar Hydrating Lip Balms
Swipe on a sheer glaze of our new Sugar Hydrating Lip Balms for 24-hour moisture and sweet, smooth lips!
The Proof*
Sugar Hydrating Lip Balms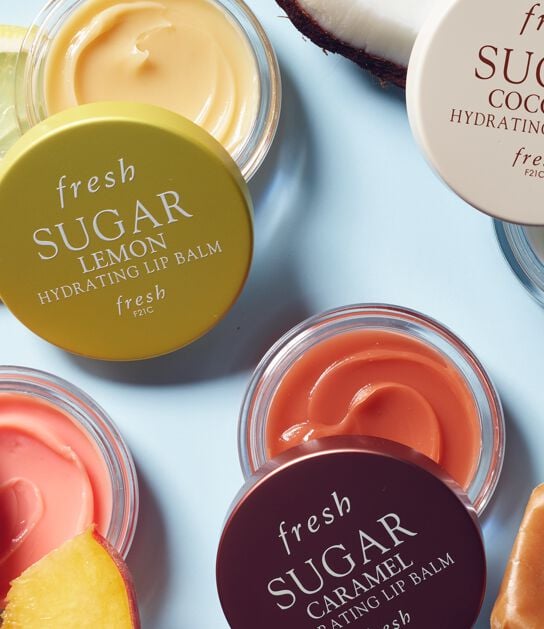 100%
reported it immediately softened and soothed the lips*
97%
said it immediately protected, nourished, and comforted the lips*
96%
felt it improved the appearance of dry lips*
*self-assessment on 30 subjects during 4 weeks
Best Lip Balm Ever
Sugar Caramel Hydrating Lip Balm
"
I took a chance and LOVE IT! Smells amazing and works even better!!
"
Loved It
Sugar Lime Mint Hydrating Lip Balm
"
Great product. It leaves my lips feeling smooth and hydrated for hours!
"
My Nighttime Fave
Sugar Blood Orange Hydrating Lip Balm
"
Wear this every night to bed and I wake up with smooth lips every morning! No more dry, cracked, or dead skin here.
"