Mei 18 2023
The benefits of skin flooding for a flawless complexion.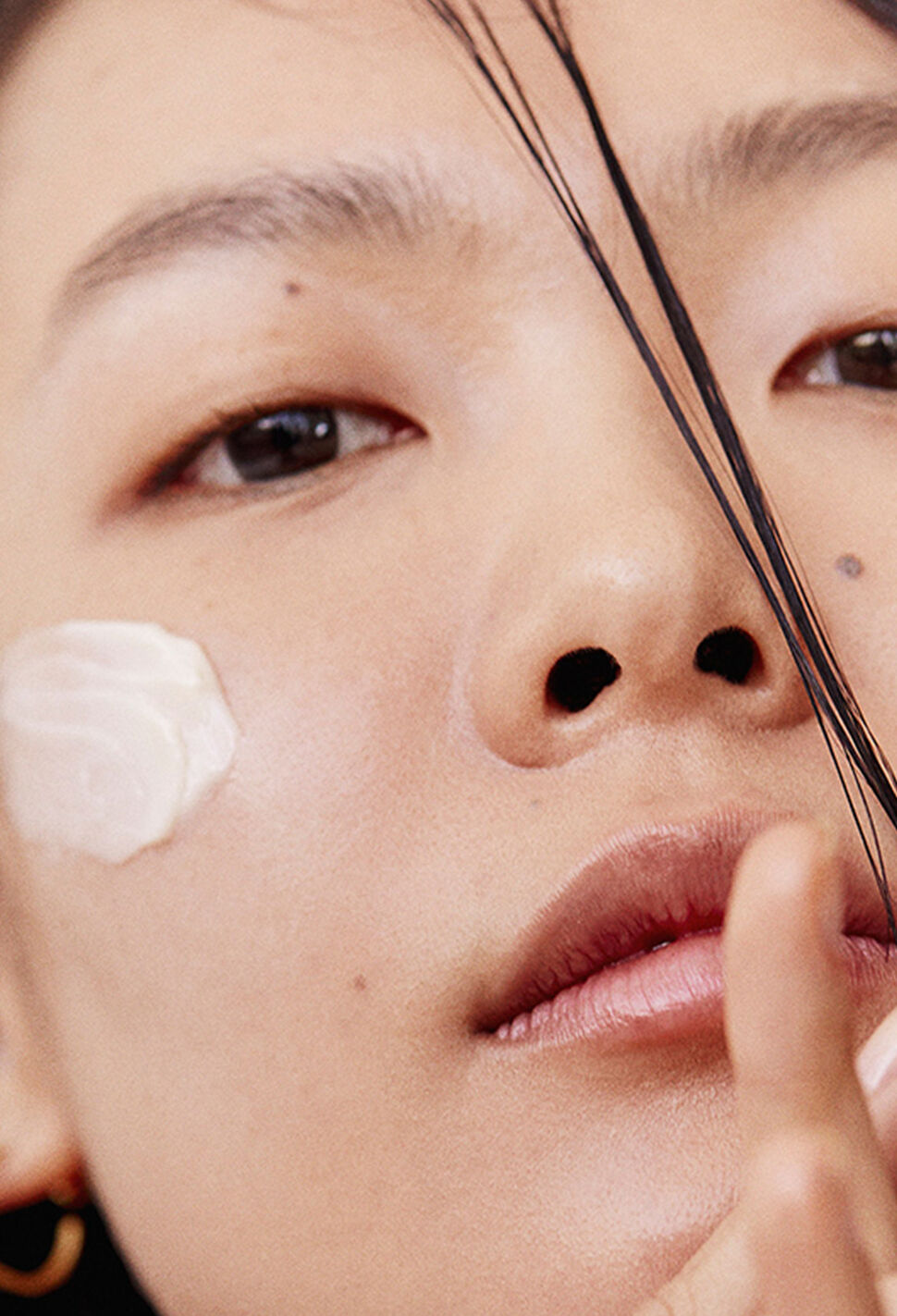 Like many skincare trends lately, it started on TikTok. And if you've been dealing with dull, dehydrated skin, this one is definitely worth a go. Keep reading as we answer all your burning questions about this new craze that has skincare enthusiasts revamping their routines.
What is skin flooding?
Skin flooding is the method of "flooding" skin with nourishing moisture and deep hydration. The process involves layering a selection of hydrating skincare products in a particular order to maintain long-lasting hydration and a healthy skin barrier. Namely, a humectant to deeply hydrate and an emollient to lock in moisture and prevent water loss. Skin flooding is an intense hydration treatment that can be added to any morning or evening skincare routine. It's particularly beneficial for those with aging or dry skin, as well as anyone looking to brighten their complexion and get a healthy, natural glow.
How do you do skin flooding?
1) Cleanse: The first step to skin flooding is cleansing. Before layering products, it's essential that your skin is free from all buildup, excess oils, and pollution. The last thing you want to do is lock those in, so use a facial cleanser and a water-based face toner to gently and effectively remove all traces of dirt and grime.
2) Hydrate: Next, apply a humectant such as hyaluronic acid to skin that is still damp. Humectants naturally draw moisture in from the environment and lock it in, allowing it to provide deep and long-lasting hydration.
3) Seal: Finally, lock in your hydration with an emollient – an oil-based moisturizer that creates a thin, healing film of natural lipids that traps moisture and protects the integrity of the skin barrier.
What are the benefits of skin flooding?
The key benefit is deep hydration. Skin flooding allows the products that follow to penetrate the deeper layers of the skin, helping to boost the efficiency of the rest of your skincare routine and create a smooth canvas for makeup. If your skin is constantly red, inflamed, or irritated, skin flooding can help soothe and repair the skin barrier and promote supple, healthier-looking, and more comfortable-feeling skin.
What products do you need for skin flooding?
When it comes to skin flooding, the devil is in the details. Keep to your usual cleansing routine but make sure you're not using any harsh cleansers or alcohol-based toners that strip the skin. Our favorites are the Soy pH-Balanced Hydrating Face Wash and Rose & Hyaluronic Acid Deep Hydration Toner, which gently cleanse and hydrate the skin, leaving it soft, soothed, and supple.
Once your skin is clean and refreshed, start flooding it with hyaluronic acid. For this step, we recommend our Tea Elixir Skin Resilience Activating Serum. This targeted hyaluronic acid serum deeply hydrates and reduces the appearance of fine lines, wrinkles, and texture.
Follow with Black Tea Anti-Aging Ceramide Moisturizer – a high-performing face moisturizer proven to deliver retinol-like results to smooth fine lines, visibly firm skin, and boost radiance. Enriched with ceramic NP to help strengthen the skin barrier, this skin-mimicking lipid prevents dehydration and moisture loss so your skin not only has a healthy glow but also remains strengthened and protected throughout the day and night.


Boost your natural radiance with Fresh
Still undecided on a skin hydrant? Discover more of the best skincare products to add to your routine to kickstart your skin flooding.
Whether you're dealing with sensitive, acne-prone, or aging skin, Fresh has a range of safe, effective, and sensorial products for you to choose from. Not sure where to start? Book a complimentary consultation with one of our skincare experts!