Jan 28 2022
Discover the benefits of using hyaluronic acid in your skincare routine.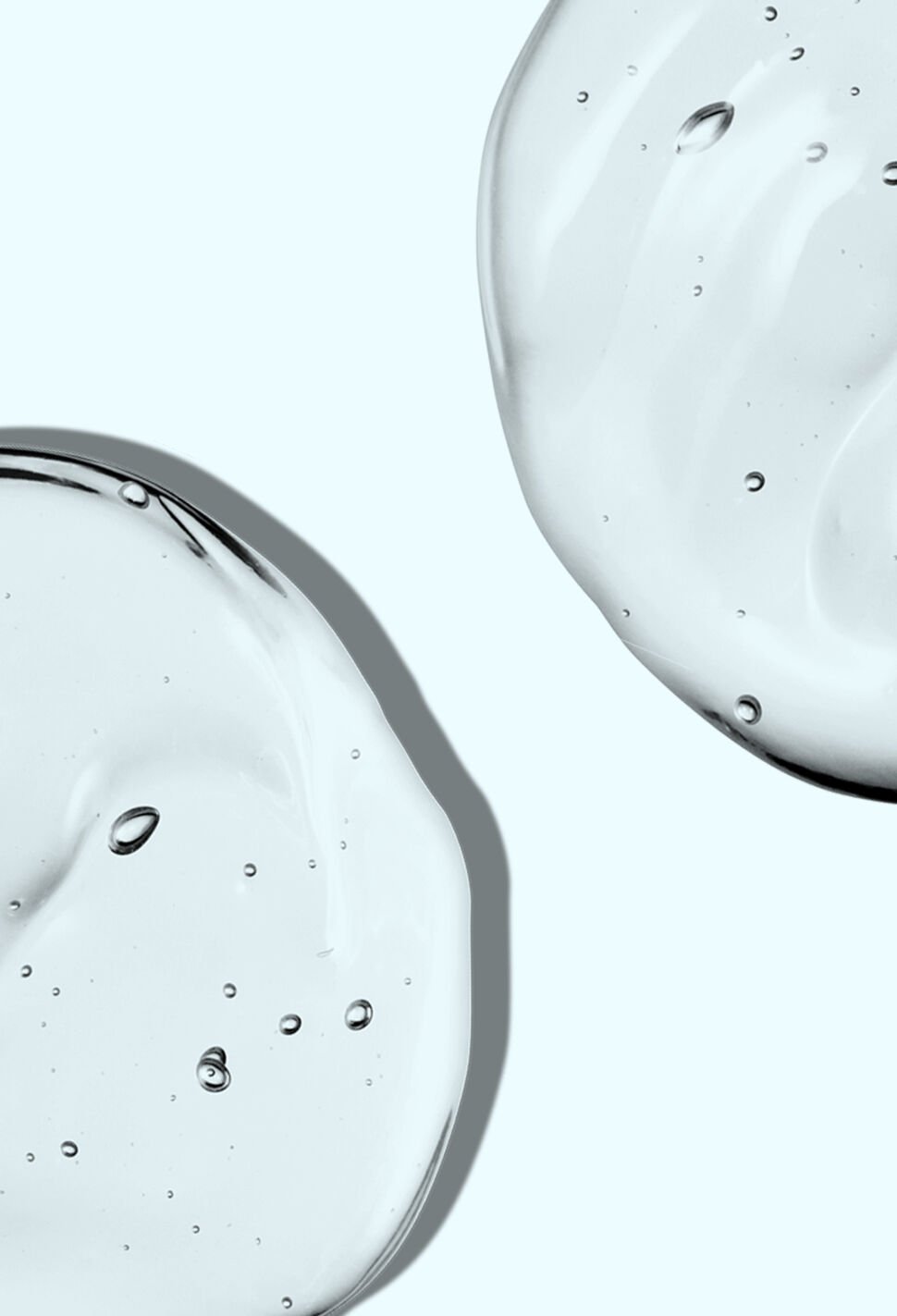 Hyaluronic acid has become a staple skincare ingredient in the world of beauty—and for good reason. This naturally occurring humectant helps to increase moisture in the skin. What is a humectant? It is a moisturizing agent known for its ability to draw water into the skin and retain that moisture, so your skin stays hydrated longer. Here, we explore why hyaluronic acid is the perfect addition to your skincare routine for dewy, plump, and hydrated skin.
What is hyaluronic acid?
Hyaluronic acid is a skincare ingredient that increases and seals in moisture for soft, smooth, plump-looking skin. It has the remarkable ability to hold water up to 1,000 times its weight, making this ingredient an intense moisturizer and humectant. Hyaluronic acid acts like a sponge for the skin by attracting and maintaining water for enhanced suppleness and an overall fuller appearance.
What are the benefits of hyaluronic acid?
When hyaluronic acid is incorporated into a skincare routine, it has the ability to:
Increase and maintain skin's moisture levels
Smooth the look of fine lines
Improve skin's elasticity
Is hyaluronic acid suitable for all skin types?
Hyaluronic acid is a skincare ingredient that is suitable for all skin types, but especially good for dry skin. Many skincare products with hyaluronic acid easily can be incorporated into a new or existing skincare routine. Explore some of our hyaluronic acid skincare products for hydrated skin.
Kombucha Antioxidant Facial Treatment Essence
This daily antioxidant facial treatment hydrates, minimizes the look of fine lines, and protects skin from free radical damage for a more smooth, luminous complexion. The liquid skincare formula is powered by kombucha, rich in antioxidants, to smooth skin, increase luminosity, and protect against pollution. Hyaluronic acid works to enhance suppleness for skin that looks more plump. Kigelia africana fruit extract smoothes the appearance of skin texture, and mandarin peel extract promotes an even complexion.
Rose & Hyaluronic Acid Deep Hydration Moisturizer
This hydrating face cream provides deep hydration for up to 72 hours. Its hero ingredient, damask rose extract, strengthens the skin's moisture barrier and protects it from water loss. The hyaluronic acid in this formula has two molecular weights to instantly and deeply hydrate. High molecular weight hyaluronic acid instantly hydrates the surface of the skin, while low molecular weight hyaluronic acid hydrates the deepest layers of the epidermis. Rosewater helps to calm and soothe. The result is dewy skin plumped with moisture.
Sugar Recovery Lip Mask Advanced Therapy
This nourishing overnight lip mask smoothes dry lips while locking in hydration for plumper-looking lips. Dermatologist-tested and clinically proven, this lip treatment is powered by shea butter to hydrate and nourish the skin, while hyaluronic acid filing spheres make the lips appear full. Sugar helps to condition, nourish, and soften with a long-lasting hydrating effect, and berry wax helps to protect, strengthen, and condition the lips.