Mei 18 2023
How to Treat Sensitive Skin
Learn how to treat sensitive skin with targeted skincare.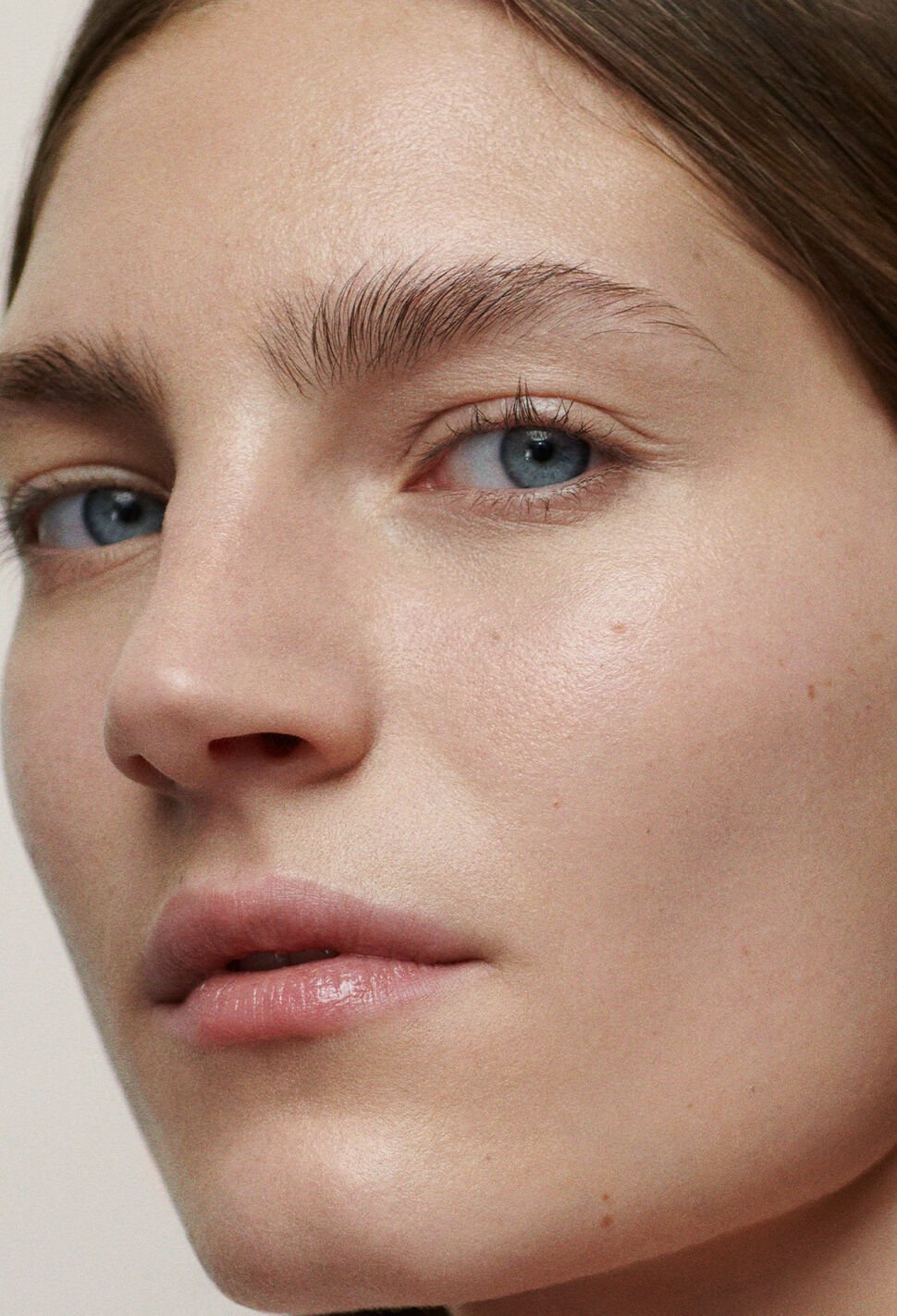 When you have sensitive skin, crafting a non-irritating yet effective skincare routine and finding the right products can come with trial and error. Sensitive skin is more easily irritated than normal skin, so those with sensitive skin may experience redness, dryness and irritation in response to certain ingredients or environmental factors.
If you think you have sensitive skin, it's important to take steps to avoid triggers and use products that are gentle and non-irritating. Learn how to prevent signs of irritation and what products are the best for sensitive skin types.
What does sensitive skin look like?
Skin sensitivity can look different in every individual, but it is mostly characterized by increased redness, uneven tone, rough texture, dehydration and dryness. It also tends to be highly reactive to certain cosmetic products and may flare up due to dietary changes or lifestyle factors. In addition to these signs, skin may also be plagued by conditions like acne, eczema or rashes. It is important that you always consult your dermatologist if you suspect a skin condition.
Calm the signs of skin sensitivity with Floral Recovery
The Floral Recovery Calming Mask is our innovative solution to calm and soothe redness on sensitive skin. Powered by extracts of passionflower, cornflower, cherry blossom and peony, this calming facial mask harnesses the power of nature to refresh and soothe. It is also dermatologist tested on sensitive skin, meaning a dermatologist conducted a clinical assessment to measure the product's efficacy on people with sensitive skin, making it safe for all skin types.
A retinol alternative for sensitive skin
Sensitive skin may find traditional retinol products irritating to the skin. Our Black Tea Anti-Aging Ceramide Moisturizer is a natural solution for retinol-like performance without the known discomfort associated with retinol products. It's powered by BT Matrix™, a naturally-derived retinol-like blend scientifically proven to help support lost skin structure while remaining gentle on all skin types. It can be used twice daily, in the morning and at night for smoother, firmer, more radiant skin.
Other ingredients ideal for sensitive skin types
These are some of the ingredients we recommend using if you have sensitive skin. (Remember, everyone's skin is different, so it's important to do a patch test before trying any new product or ingredient to ensure that it doesn't cause any adverse reactions.)
Cucumber extract
Cucumber extract, known to cool and calm the skin, can be perfect for sensitive skin. Our bestseller, Soy pH-Balanced Hydrating Face Wash, is packed with skin-loving ingredients to gently cleanse without irritating. It's proven effective on all ages, genders, skin types and tones (looking at you, sensitive skin).
Niacinamide
As a form of vitamin B3, this ingredient helps to refine the look of pores while strengthening the skin's lipid barrier and reducing water loss. It is universally loved because of the benefits it has for every skin type, but its ability to support skin barrier strength is ideal for sensitivity. Using a niacinamide serum such as our Tea Elixir Skin Resilience Activating Serum can strengthen the skin's barrier and combat the effect of lifestyle stressors to encourage more resilient skin.
What about fragrance and sensitive skin?
At Fresh, we believe beauty products should be safe and effective as well as indulgent, so we often use fragrance to enhance the unparalleled sensoriality of our products. Our products ignite the senses with the way they look, smell and feel. Each formulation we create undergoes testing under dermatological control to provide the best experience without irritation. That's our fresh promise.
A Fresh product for every skin type
Whether you're dealing with sensitive, inflamed skin; dry, flaky skin; or oily, acne-prone skin, there's a range of Fresh skincare products ideal for your unique skin type, needs and concerns. Shop safe and sensorial skincare with Fresh.