Mei 12 2023
2023 Gift Guide: Bachelorette Gifts
Show your bachelorettes some love with a selection of gifts.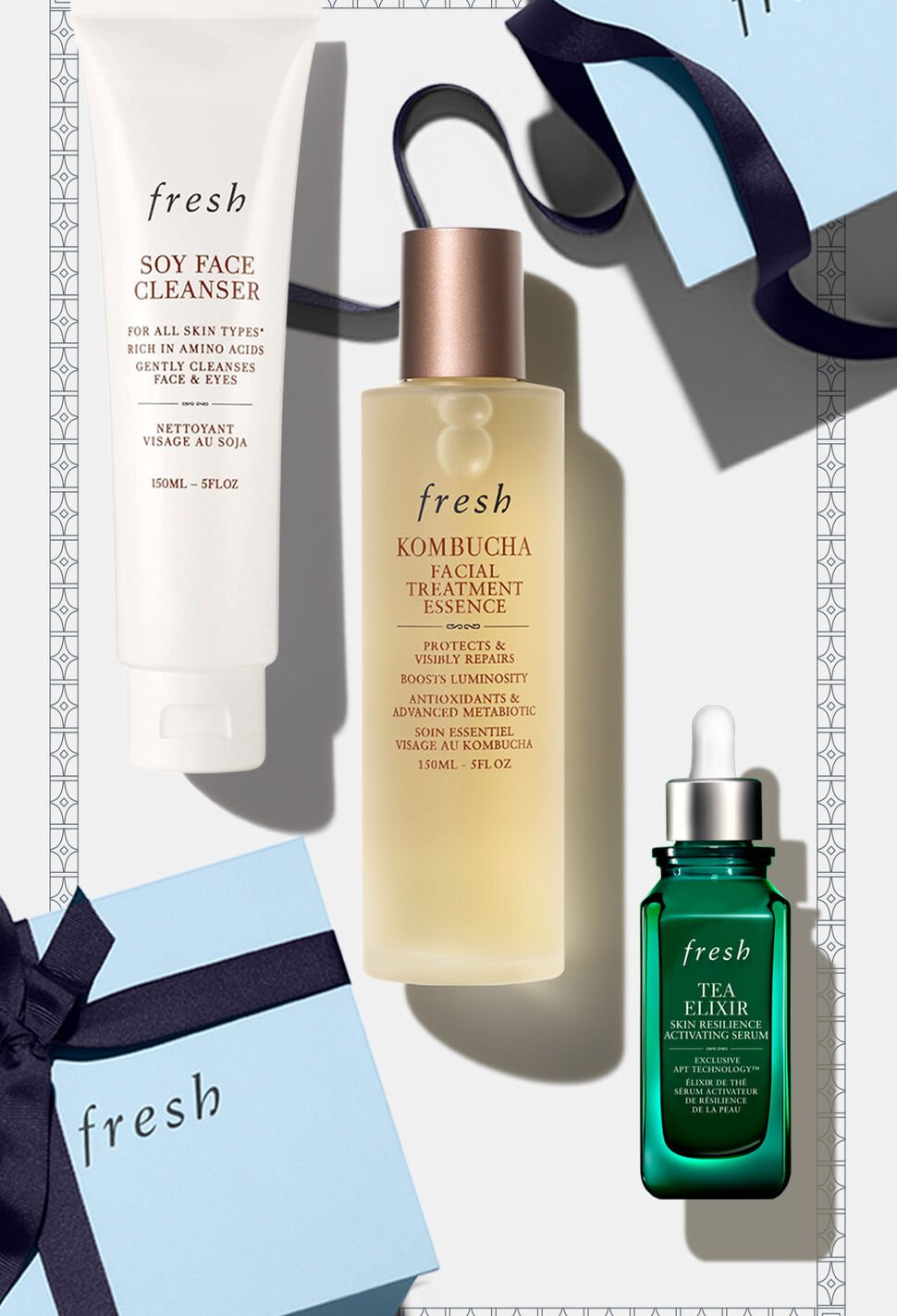 Ready for a night of fun before the wedding? We've got the goodies to give your girls and guys as a thank-you for celebrating with you. Whether you're looking for a small surprise or a more substantial skincare gift set, we've got the goodies they'll want to use before the party and every day after.


Soy pH-Balanced Hydrating Face Wash
Give them the gift of clean, radiant skin. Our Soy pH-Balanced Hydrating Face Wash is our #1 facial cleanser, enriched with soy proteins to deeply cleanse pores and remove makeup while maintaining skin's pH and increasing hydration — even after rinsing. Plus, the non-stripping formula is proven effective on all ages, genders, skin types, and tones. They can use it as a fresh start and at the end of the night!
Moisturizing Hand Creams
Hand over a gift that they'll reach for over and over again. Our Moisturizing Hand Creams are luxurious lotions specially formulated to absorb quickly and protect against dryness while infusing their hands with one-of-a-kind scents. Our hand creams are fortified with emollient butters to help moisturize, soften, and soothe dry hands. Choose from Hesperides Grapefruit (an intoxicating grapefruit scent), Fresh Honeysuckle (a luscious floral honeysuckle scent), or Citron de Vigne (a sparkling citrus scent).
Rose Pore-Minimizing Hydration Mist
Getting ready or refreshing mid-party has never been easier with this floral favorite! Our Rose Pore-Minimizing Hydration Mist, enriched with damask rose extract and rosewater, helps to reduce the appearance of pores while instantly replenishing skin. They can gently spritz it on their face and neck and allow the scent of rose to softly wash over their skin. Prime, set, and refresh makeup throughout the party and beyond!
Vitamin Nectar Glow Face Mask
Give them the secret weapon for great-looking skin post-party! Our Vitamin Nectar Glow Face Mask gently exfoliates the skin to energize and awaken dull, tired-looking skin. Your friends will get that glow-from-within look thanks to this fruit-packed hydrating face mask, which contains a skin-brightening citrus paste and gentle peel from AHAs.
Treat & Tint Mini Lip Care Gift Set
Party-ready lips begin with this party-perfect present! Our Treat & Tint Mini Lip Care Gift Setdelivers all-day moisture that conditions, protects, and softens. Intensely nourish their lips with our best-selling Sugar Lip Treatment Advanced Therapy or swipe on Sugar Mint Rush Freshening Lip Treatment for a burst of minty flavor whenever they need a refresh.
Sugar Recovery Lip Mask Advanced Therapy
A great post-party pout saver! Our Sugar Recovery Lip Mask Advanced Therapy is a dermatologist-tested lip treatment that soothes and smoothes dry patches during sleep (or whenever extra care is needed), helping lips bounce back from daily damage. Infused with berry wax, shea butter, and hyaluronic acid, our mask blankets lips in intense nourishment for a full, healthy look.
Sugar Tinted Lip Balms
The finishing touch before a night on the town? Our best-selling Sugar Tinted Lip Balms! They offer 24-hour hydration for soft, smooth lips and sheer-to-buildable color that adjusts to different skin tones. Infused with sugar and plant-based fruit oils — including upcycled cranberry seed oil — these clear or tinted lip balms leave lips feeling and looking healthy. Give them all the same shade or pick one for each guest from our universally flattering collection.
Treat your friends to Fresh
Whether buying for yourself or for another, a Fresh package is sure to delight! From thoughtful "thank yous" under $25 to fully customizable gift sets containing four of your favorite products, you're promised clean, science-backed skincare that your skin and senses will love. Shop Fresh for every occasion.