Mei 06 2023
2023 Gift Guide: Mother's Day
Forget the flowers. Give the gift of great skin!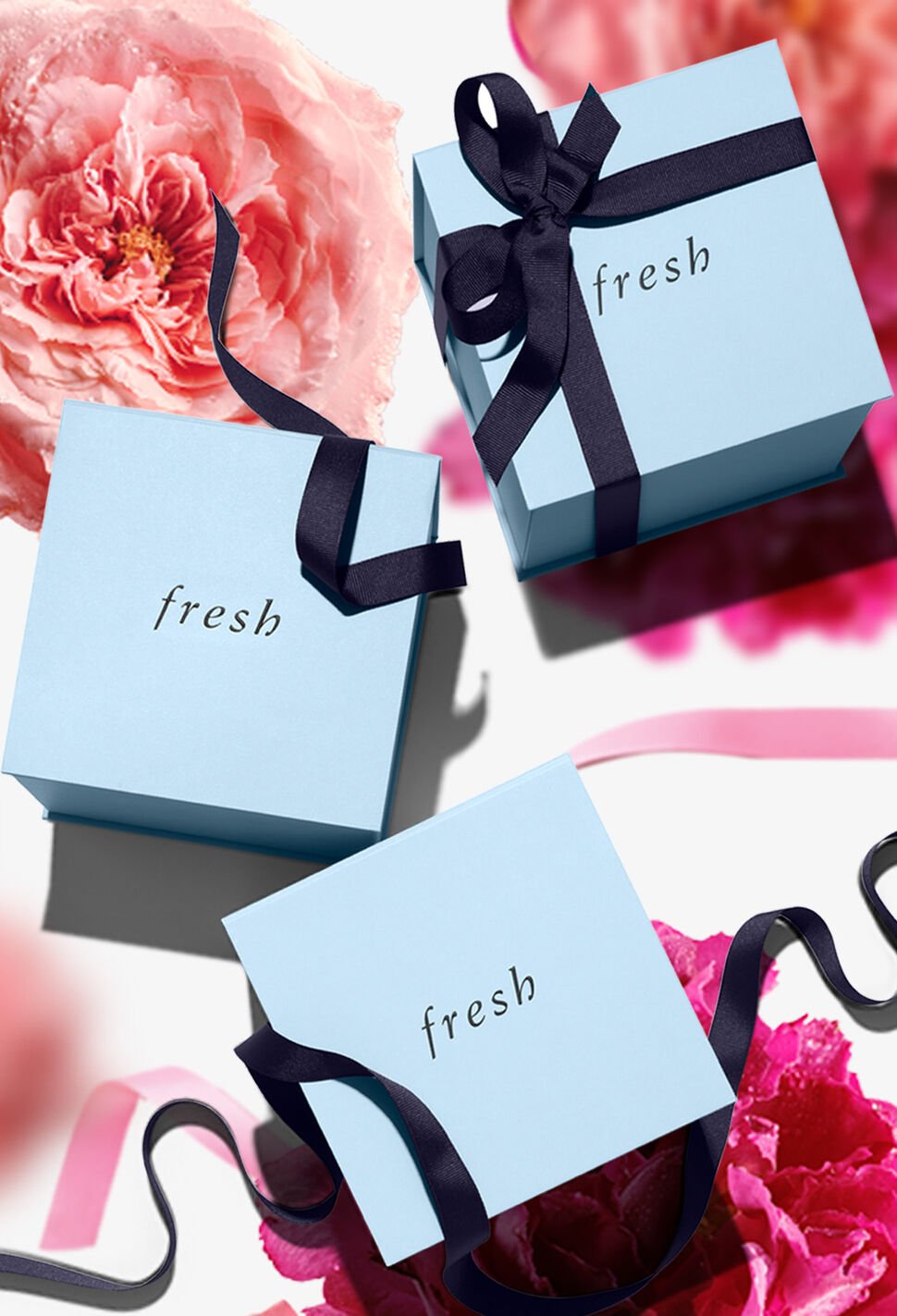 Show the moms in your life some love this Mother's Day with pampering gifts. One that treats her skin, senses and, most importantly, makes her feel like one in a million! Discover our curated selection of indulgent fresh finds that even the most hard-to-shop-for mom will love. Grab one or two because she deserves it!
Milk Moisturizing Bodycare Gift Set
Moms have been proclaiming the benefits of milk since you were little; now it's your turn to treat her to our plant-based body skincare milks. Our Milk Moisturizing Bodycare Gift Set is infused with plant-based milks from centella, rice, and linseed to soothe, comfort, and strengthen mom's skin. She can use our Milk Body Wash to cleanse and maintain her skin's pH, our fast-absorbing Milk Body Lotion to deeply hydrate, and our Milk Hand Cream to protect her skin from dryness. So luxurious!
Floral Recovery Calming Mask
What mom doesn't need a moment of calm? Our Floral Recovery Calming Mask is a dermatologist-tested overnight face mask powered by floral extracts — passionflower, cornflower, cherry blossom, and peony — to calm and reduce redness on her sensitive skin. Formulated with vitamin C and squalane to brighten and smooth, our overnight face mask envelops skin with a cocooning experience. A bouquet of benefits she'll love!
Brown Sugar Body Polish Exfoliator
Want to give Mom a head-to-toe spa glow without the trip? Our Brown Sugar Polish Exfoliator is for her! We pioneered the use of sugar as a non-drying body exfoliator with this product, and it's still unrivaled for supremely soft skin. Brown sugar crystals are natural humectants that prevent moisture loss and gently remove dry skin, while a blend of four precious oils nourishes the skin for silky smoothness. Finally, citrus oils leave behind a bright, addictive scent. Trust us, her shower will never be the same.
Hydrating Skincare Gift Set
Hydrated skin is healthy skin – and doesn't your mom deserve that? Our Hydrating Skincare Gift Set features deeply hydrating essentials to keep her skin looking its best. She can start with Soy pH-Balanced Hydrating Face Wash to cleanse her face and remove her makeup. Next, she can use our Rose & Hyaluronic Acid Deep Hydration Toner and Rose Deep Hydration Oil-Infused Serum to refine the look of pores and deliver a balance of hydration and nourishment. She can finish her skincare routine with Rose Deep Hydration Moisture for dewy skin plumped with moisture.
Hesperides Grapefruit Eau de Parfum
Give your iconic mom an iconic scent. Our best-selling Hesperides Grapefruit Eau de Parfum will clear her mind and let her revel in the warmth of an Italian summer — even if only in her dreams. Featuring crisp notes of pink grapefruit wrapped in a citrus medley, our energizing, clean-smelling fragrance is enclosed in an apothecary-style glass bottle. A scent as refreshing as she is!
Sugar Recovery Lip Mask Advanced Therapy
She's kissed all the boo-boos, now treat her to the ultimate lip treatment. Our Sugar Recovery Lip Mask Advanced Therapy is a dermatologist-tested lip treatment that soothes and smoothes dry patches while she sleeps (or whenever she needs extra care), helping her lips bounce back from daily damage. Infused with berry wax, shea butter, and hyaluronic acid, our mask blankets her lips in intense nourishment for a full, healthy look.
Radiant Skincare Gift Set
Give her a glow! Our Radiant Skincare Gift Set features her day-to-night essentials. She can start by using our Soy pH-Balanced Hydrating Face Wash to gently cleanse and remove her makeup. Then, apply our Lotus Antioxidant Daily Moisturizer in the morning to smooth and strengthen skin for a youthful look. At night, she can use our Lotus Antioxidant Night Cream to recover and detoxify her skin while she sleeps. Dreamy!
Fresh – A gift worth giving
No matter the occasion, skin and body care products are always a welcome gift! Fresh offers a range of safe and effective products that nourish the skin and delight the senses. Our gift section provides a selection of gifts based on your budget. Shop Fresh for skincare you can trust.