Jul 27 2022
Simple Anti-Aging Skincare Routine
Learn about the cause of enlarged pores, fine lines, and wrinkles and how to promote youthful-looking skin.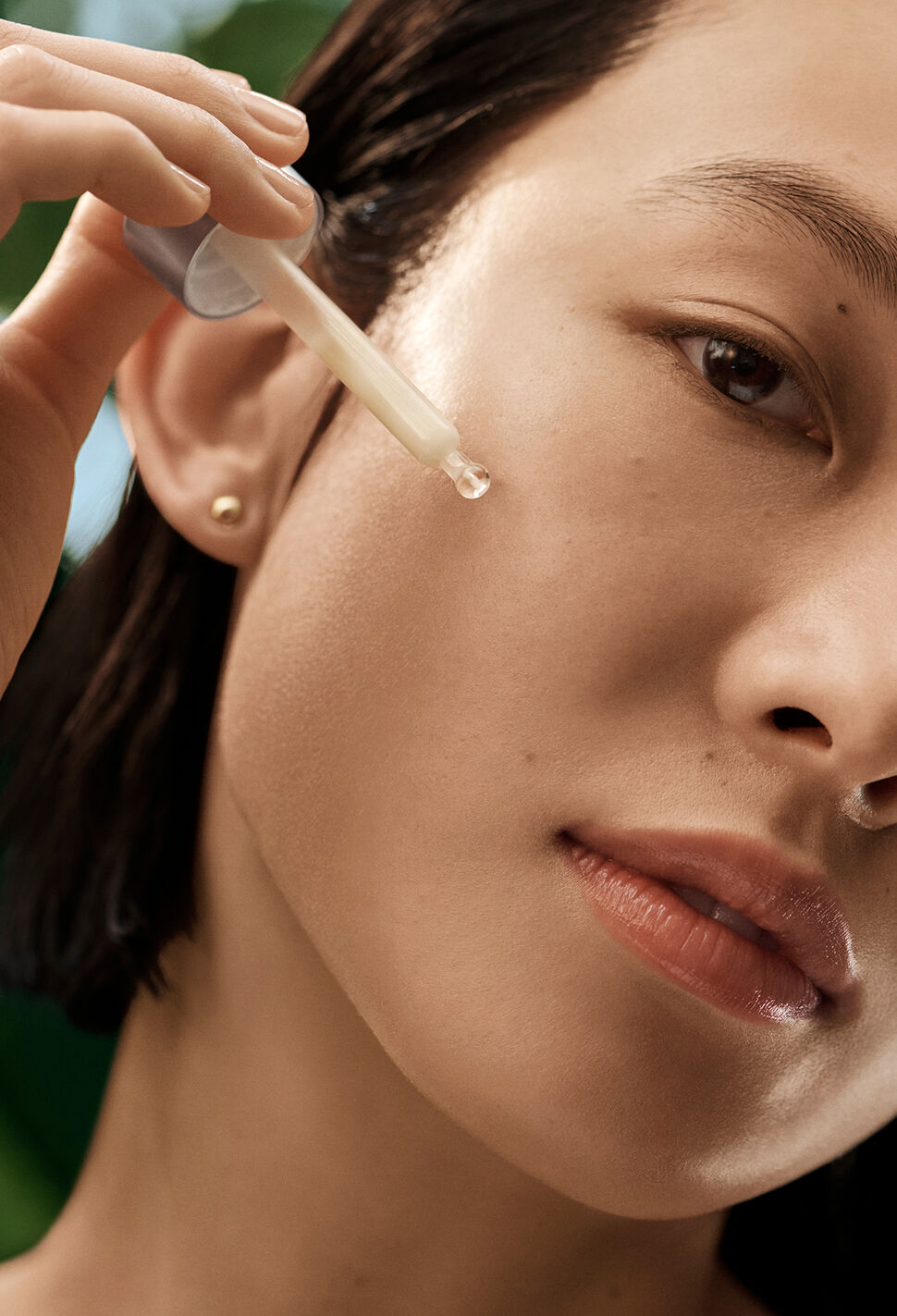 Feeling confident in your skin is always a moving target. A blemish here, enlarged pore there, and everything in between can shake the confidence of any skincare aficionado. Perfect skin is never the goal, but confidence is always on the list!
As we age, our skincare routine needs to evolve, too. There are a wide range of skin concerns, but the most talked about are enlarged pores and visible fine lines and wrinkles. Our skin needs extra support to maintain and youthful look and combat these skin concerns. Along with aging, everyday life stressors including lack of sleep, poor diet, stress, seasonal changes, and limited physical activity can be responsible for visible signs of aging.
When skin's bioenergetic systems slow down, skin cells lose their ability to adapt to life stressors and become weak. Less resilient skin results in rough texture, dullness, dryness, look of fine lines, visibly enlarged pores, loss of elasticity, and lack of stability. When skin is resilient, it can resist or adjust easily to stressors or change. Resilient skin is skin that functions at its full potential—with better working bioenergetic systems and the ability to fight everyday life stressors. Resilient skin is smoother and visibly glowing with reduced fine lines and wrinkles, less visible pores, a stronger skin barrier, and improved stability. Keep reading for our collection of products to promote skin functioning at its best.
Step 1: Cleanse with a gentle, hydrating face wash
Healthy skin starts with clean skin! Our best-selling face cleanser, Soy pH-Balanced Hydrating Face Wash, jumpstarts any routine. This hydrating facial wash deeply cleanses pores and delivers lasting hydration while softening and smoothing the skin. Enriched with cooling aloe vera gel, soothing cucumber extract, and smoothing soy proteins, this universal face wash is a staple for clean, supple skin.
Step 2: Protect with an antioxidant face essence
When we think of pollution, we often think of smoke in the air or hazy skies. When your skin is constantly exposed to external harm, it speeds up the signs of aging. Cue our first step in defense, Kombucha Antioxidant Facial Treatment Essence. This liquid face treatment essence provides protection from external elements like indoor and outdoor pollutants and digital light while deeply hydrating, boosting luminosity, minimizing the look of pores, and smoothing skin's complexion. Powered by moisturizing hyaluronic acid, protective kombucha, smoothing kigelia africana fruit extract, and complexion-evening mandarin peel extract, this essence will boost your skin's glow in a splash.
Step 3: Boost skin's resilience with a face serum
Continue the defense with Tea Elixir Skin Resilience Activating Serum. This universal, advanced face serum boosts skin's visible resilience and resistance to everyday life stressors that lead to signs of aging. In just a few drops, this high-performance face serum delivers a smoother texture, visible glow, restored bounce, and reduced look of fine lines and wrinkles. Formulated with pore-refining niacinamide, line-reducing hyaluronic acid and strengthening ceramides, this serum will unlock your skin's potential.
Step 4: Correct signs of aging with a hydrating eye cream
Your skin thrives when it is defended from antioxidants. The skin around the eyes is the most delicate and the most vulnerable to signs of aging and without proper daily eye care, fine lines and wrinkles can take form. A key part of eye care is finding a single product that does it all. Dark circles? Puffiness? Fine lines and wrinkles? Black Tea Age-Delay Eye Cream is ready to take on any challenge. This lightweight, fast-absorbing eye cream is fortified with protective vitamin C and vitamin E, moisturizing hyaluronic acid, and antioxidant-rich black tea to unveil luminous, smooth skin around the eyes. Depuff, reduce the appearance of lines, and brighten the eye area in just a few swipes.
Step 5: Lock in care with an antioxidant moisturizer
Secure your best skin with Lotus Antioxidant Daily Moisturizer. This lightweight antioxidant face cream boosts radiance while corrects first signs of aging. In a swipe, turn back the clock with moisturizing hyaluronic acid, soothing and softening vitamin E, and line-reducing star fruit leaf extract. This daily face moisturizer is lightweight but penetrates deeply to strengthen skin's barrier and revive youthful-looking skin.
Take 5 with these 5 targeted skin heroes to minimize the look of pores and fine lines and wrinkles.