Jul 15 2023
Skin Streaming: Everything You Need to Know
Find out what skin streaming is and whether you should adopt this skincare trend.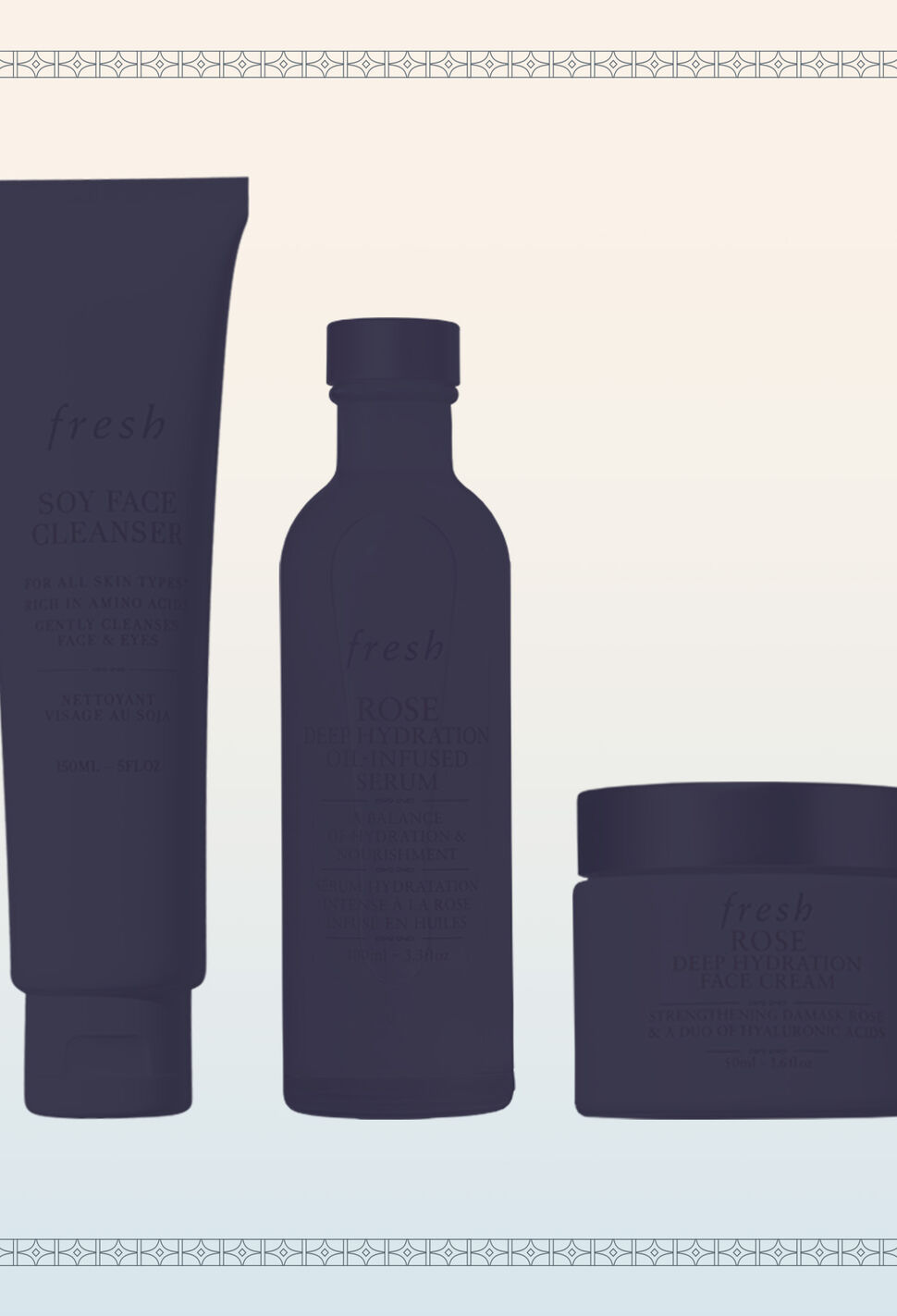 It might be the norm for beauty lovers' skincare routines to become more and more complicated. However, the latest trend actually promotes simplified skincare. It may be a recent buzzword known as skin streaming, but experts say it's a practice that many have been doing for years.
What is skin streaming?
It's all about simplicity and reducing your routine to just three or four essential steps. There are countless skincare products on the market. Still, not everyone is trying to maximize their skincare routine by doing things like skin flooding or seeking active ingredients in seven or eight skincare steps every day. Skin streaming, or streamlining as it's also known, is driven by the desire to reduce the number of skincare products, decrease the money spent on them, and minimize skincare routines by only using the basics. Skin streaming will be good for your skin, your finances, and the environment.
The benefits of skin streaming
When you apply skincare products, your face absorbs them all. Once the products are absorbed, they take their time and begin to work on the skin. However, if you use too wide of a variety of products, your skin will not be able to absorb them all. Therefore, to streamline, only apply as much as is necessary. If you're used to applying six products, select the three most important. You will also need to find the correct combinations of these products.
The benefits of skin streaming will result in spending less time on daily skincare as well as less money. It also positively impacts the planet when you minimize the number of products and cause less waste. Another benefit is limiting the risk of irritation when products are used together. Our skin can also benefit from taking a break from time to time and thrives when we're not applying too many products.
How to start skin streaming
First off, you should pay attention to what ingredients are found in your products. Remember that if you use any dermatologist-recommended products, you should not discard those. You should also consider talking to a beautician or dermatologist about your skin type if your skincare knowledge is not that strong.
The pillars of skincare have always focused on basics, such as cleansers and hydrating products. For the best results, you will need to get the cleansing part of your routine correct. While there may be loads of balms, oils, and creams to choose from, do not randomly pick. Instead, choose with care.
Once you've cleansed your skin, you will need to hydrate it. Now, you must decide whether a serum or moisturizer, or both, is best for you. It depends on your skin. Serums are lightweight products with active ingredients targeting particular skin issues. On the other hand, a moisturizer's primary function is to prevent water loss from your skin. If you opt to use both, you should use the serum first, followed by a moisturizer.
Next, you must determine if you need separate products for eyes and lips. Of course, it all depends on your skin type. If you have dry skin, you will want to opt for an occlusive moisturizer that may not work on the rest of your face if you've chosen a powerful serum as your base product.
Lastly, always include sunscreen as part of your skin streaming. It is non-negotiable! In fact, it is one of the best ways to maintain healthy skin and to help prevent future damage.
When to start skin streaming
You can start anytime, as your skincare needs can change from one day to the next. It may be time to start skin streamlining when your skincare routine begins to feel difficult to maintain.
How to update your skincare streaming routine
Limit exfoliation and only use on an as-needed basis. Consider using serums every other day instead of daily to avoid layering too many active ingredients. Consider a product like the Crème Ancienne Face Oil Elixir, which combines nourishing oils that absorb quickly to improve skin's resilience and suppleness. Choose ingredients that are formulated to be hydrating and potentially less irritating with effective ingredients such as vitamin C and B5, to name a few.
Shop the best skincare products at fresh
fresh ensures all skin needs are satisfied with our incredible product range. Whether you're looking for simplified skincare or a wide range of essences and serums, you surely will find them right here at fresh.