Jul 21 2023
What is a Humectant for the Skin?
Meet the moisture-binding ingredient in your favorite products.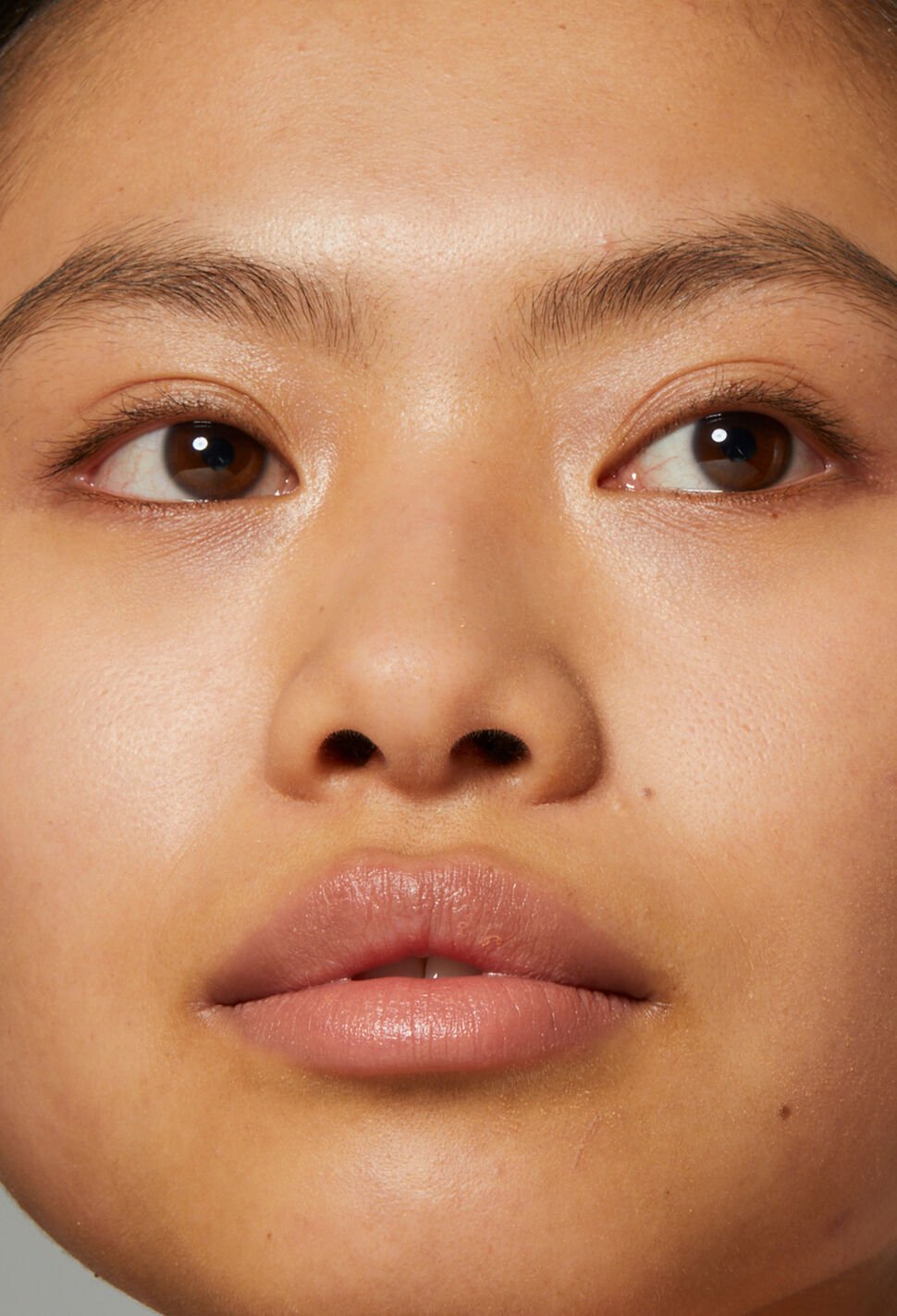 We all know hydration is key to achieving healthy and glowing skin. However, even if you're drinking plenty of water and eating a balanced diet, environmental factors like harsh weather, pollution, and air conditioning can cause dryness and dehydration.
This is where humectants come in. These are a class of skincare ingredients that attract and bind moisture from the environment to the skin's surface, ensuring that it stays hydrated and moisturized. Join us as we take a deep dive into the science of humectants and how they can benefit your daily routine.
What is a humectant?
Humectants are ingredients that attract and hold onto water molecules. They work by drawing moisture from the air and deeper layers of your skin to keep it hydrated and supple. These can be naturally occurring in the body, like hyaluronic acid, or synthetic, like glycerin and urea. Regardless of their source, they all share the same function: to lock in moisture and prevent dryness, flakiness, and roughness.
When humectants come in contact with your skin, they attract water molecules to the surface. These water molecules are then absorbed into the skin's upper layers, where they can bind with the humectant molecules. This process creates a hydrating effect that keeps your skin moisturized and soft. By replenishing your skin's moisture levels, they promote a healthy, glowing complexion.
The benefits of adding a humectant to your skincare
Humectants have a unique ability to draw and lock in moisture. They're also suitable for all skin types, making them a valuable component of any skincare routine. By using a humectant moisturizer, you can reap the following benefits:
Increased hydration: One of the most significant benefits of humectants is their ability to hydrate the skin. Humectants draw moisture from the environment and trap it within the skin, creating a moisture barrier that helps keep the skin hydrated and plump.
Improved skin elasticity: Regular use of humectants can help improve skin elasticity by increasing hydration levels. This can help to reduce the appearance of fine lines and wrinkles, giving your skin a more youthful look.
Protection from environmental stressors: Humectants not only hydrate the skin, but they also help to protect it from environmental stressors like pollution, UV rays, and harsh weather conditions. Skin that is hydrated and moisturized is better able to defend itself against these external aggressors.
By keeping your skin hydrated, moisturized, and protected, you can achieve a more youthful, healthy-looking complexion.
Common humectants found in skincare
There are several types of humectants commonly used in skincare, each with its own unique benefits. This makes it important to choose the best humectants for your specific skin type and concerns.
Glycerin: This is one of the most popular humectants used in skincare products. Glycerin is a natural humectant that is found in the skin, and it helps to draw moisture from the environment and lock it into the skin. It's gentle, non-irritating, and suitable for all skin types, making it one of the best humectants for your skin.
Hyaluronic Acid: Another commonly used humectant in skincare products is hyaluronic acid. This ingredient is a powerhouse when it comes to hydration, as it can hold up to 1,000 times its weight in water. It's great for dry or dehydrated skin and can help to plump and firm the skin while improving its texture and tone.
Urea: Urea is a naturally occurring substance that is found in our skin cells. It has been used in skincare for decades due to its excellent moisturizing properties. It helps to exfoliate dead skin cells and increase the skin's water content. It is often used in products that treat dry, rough, or cracked skin.
Aloe Vera: Aloe vera is a natural humectant that has been used for centuries to soothe and moisturize the skin. It helps to reduce inflammation, calm redness, and hydrate the skin without leaving a greasy or heavy feeling. Aloe vera is ideal for those with sensitive or acne-prone skin, making it one of the best humectants for skin in need of some TLC.
Honey: This sweet ingredient is not only delicious in your tea, but it's also a great humectant for the skin. Honey helps to draw moisture from the air and lock it into the skin while also providing antioxidant and antibacterial properties. It's ideal for those with dry or mature skin, as it can help to reduce the appearance of fine lines and wrinkles while providing long-lasting hydration.
How to incorporate humectants into your skincare routine
Humectants are present in a variety of skincare products, so knowing what to look for is key. To ensure adequate hydration, include any of the following humectant-containing products in your skincare routine.
Cleansing is the most essential step in any skincare routine, so choosing a hydrating cleanser can keep your skin moisturized and nourished no matter how simple your skincare ritual. Our Sugar Strawberry Exfoliating Face Wash is gentle enough for daily use, giving you a deep cleanse and smoother skin texture in one step. Formulated with glycerin, along with strawberry extract, grapeseed oil, and white sugar crystals, you can enjoy clean, supple skin that's soothed, softened, and balanced with every wash. For a more potent, skin-refining scrub, reach for Sugar Face Polish Exfoliator—powered by a non-irritating humectant.
If you'd like your skincare to do the work while you're sleeping, apply the Rose Deep Hydration Sleeping Mask before bed to wake up to supple, dewy skin the next morning. Hyaluronic acid attracts water to the surface layers of the skin for a refreshed complexion, while damask rose extract works to strengthen the skin barrier, and rosewater calms and soothes the skin. The formula's time-release technology creates a hydrating micro-network on the skin's surface for a gradual release of long-lasting moisturization.
Hands feeling a bit hard and dry? Keep one of our moisturizing hand creams in your purse for on-the-go hydration. Our luxurious formulas come in three sensorial scents—Fresh Honeysuckle, Hesperides Grapefruit, and Citron de Vigne—and contain nourishing shea butter, as well as a selection of other humectants and vitamin E oil for soft, smooth skin.
Healthy and hydrated, the fresh way
Your skin requirements change with age and the seasons. By keeping your thinking and your products fresh, you can adapt to your changing needs by nourishing your skin with potent natural ingredients and formulas backed by science. Create your daily ritual with the help of our skincare experts.