Jul 21 2023
Why Airplane Air is Bad for Skin
Discover why airplane air can be bad for your skin and what you can do to prevent dehydrated and tired-looking skin post-flight.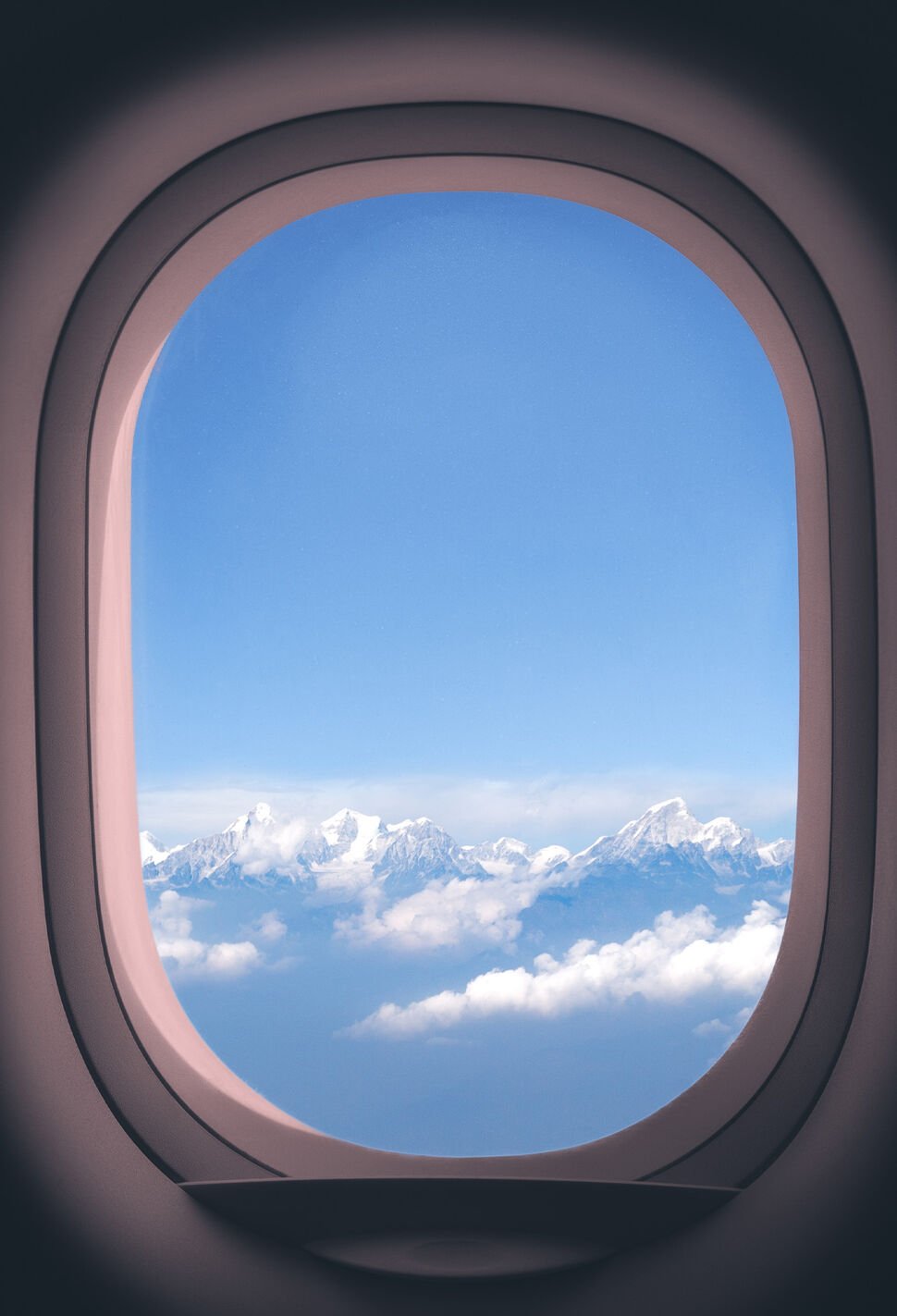 Flying can be extremely exhausting. Having to deal with crowds and ever-shrinking seats can all be so tiring. You'd think that this is the reason we often end up looking worn out at the end of a long flight. However, it goes a lot deeper than the long waits and jostling through crowds. The air that circulates in airplanes is dry and oxygen-poor, dehydrating your skin— even on short routes—and leaving you looking haggard. To combat this, you'll need to add plane skincare to your daily skincare routine.
What happens to your skin during a flight?
High altitude exposure can present several potential stressors for our skin. During flights there is reduced humidity, temperature fluctuations, changes in barometric pressure, and an increased exposure to ionizing radiation. How these stressors affect you will depend on your skin type, age, any skin conditions, and the length of time you're in the air.
Many airlines have installed HEPA filters to help keep the air on planes cleaner. However, many people still find that their skin conditions appear worse after a long flight. If you are preparing for a flight, consider adding a pre-flight skincare routine to your itinerary.
How to create a pre-flight skincare routine
If you're worried about how in-flight air might affect your skin, you can add glycerin and hyaluronic acid to your list of ingredients that are considered the best skincare for planes. Let's look at the products you can add to keep your skin hydrated on an airplane.
1. Prepare your skin before you fly
Our Rose & Hyaluronic Acid Deep Hydration Toner is a daily non-stripping toner with real rose petals and hyaluronic acid that refines the appearance of pores while increasing skin hydration. After all, a toner is the great harmonizer in skincare, and it is definitely the ideal way to balance your skin before a flight. It will help your skin retain moisture so that it doesn't get too oily or dry.
2. Pay attention to your eyes
The eyes say a lot about you! They can show if you are stressed, dehydrated, or tired. In fact, the skin is much thinner and more delicate around your eyes. This can lead to sagging, puffiness, or dullness and dark circles. The Rose Hydrating Eye Gel Cream is a lightweight but potent gel cream with hyaluronic acid that can help hydrate and revive tired-looking eyes, and help to minimize the outward signs of jet lag, stress, or exhaustion.
3. Refresh mid-flight
In addition to preparing beforehand, you should also have skincare on the plane to refresh mid-flight. Luckily it's not complicated. Simply dispense a few drops of Kombucha 2-in-1 No Rinse Cleanser & Prebiotic Treatment on a cotton pad and swipe it across your face to soak up accumulated grease and any airplane funk. It also helps to keep skin balanced and protected.
4. Be selective of the beverages you consume
Alcohol, coffee, and soda will dry out your skin and may lead to breakouts. Along with the dry conditions inside the plane, consuming these drinks can lead to blemishes and dull skin. Did you know that your body loses approximately one cup of water for every hour you're in the sky? Therefore, to stay hydrated, water is your best choice.
5. Pack lip balm
Prevent chapping with the Sugar Coconut Hydrating Lip Balm, a cushiony, coconut-flavored lip balm that delivers 24-hour moisture for a supple, plump-looking pout. Key ingredients include grapeseed oil, apricot kernel oil, and vitamin E.
6. Moisturize when you land
It's not necessary to travel with lots of grooming products. However, carrying a moisturizer is essential. Our Lotus Antioxidant Daily Moisturizer is a lightweight moisturizer that provides antioxidant protection and boosts radiance for a youthful look. Thanks to the key ingredients—including vitamin E, Super Lotus and hyaluronic acid—this quick hydrating skincare routine will combat any feelings of brittle or parched skin after your flight.
In conclusion
The best skincare for planes includes gentle, hydrating ingredients. Don't underestimate the power of staying hydrated and moisturizing your skin. A quick hydrating skincare routine will help prevent airplane air's bad side effects. Products like the Rose Deep Hydration Oil-Infused Serum are a great way to ensure you're left with dewy skin upon arrival at your destination.
Get the best skincare products at fresh
At fresh, we combine potent natural ingredients and modern science for skincare products that deliver sensorial experiences with excellent results. Shop the best skincare for your daily needs and prevent airplane dry skin wherever life takes you.