Mei 17 2023
When to reach for each and what results to expect.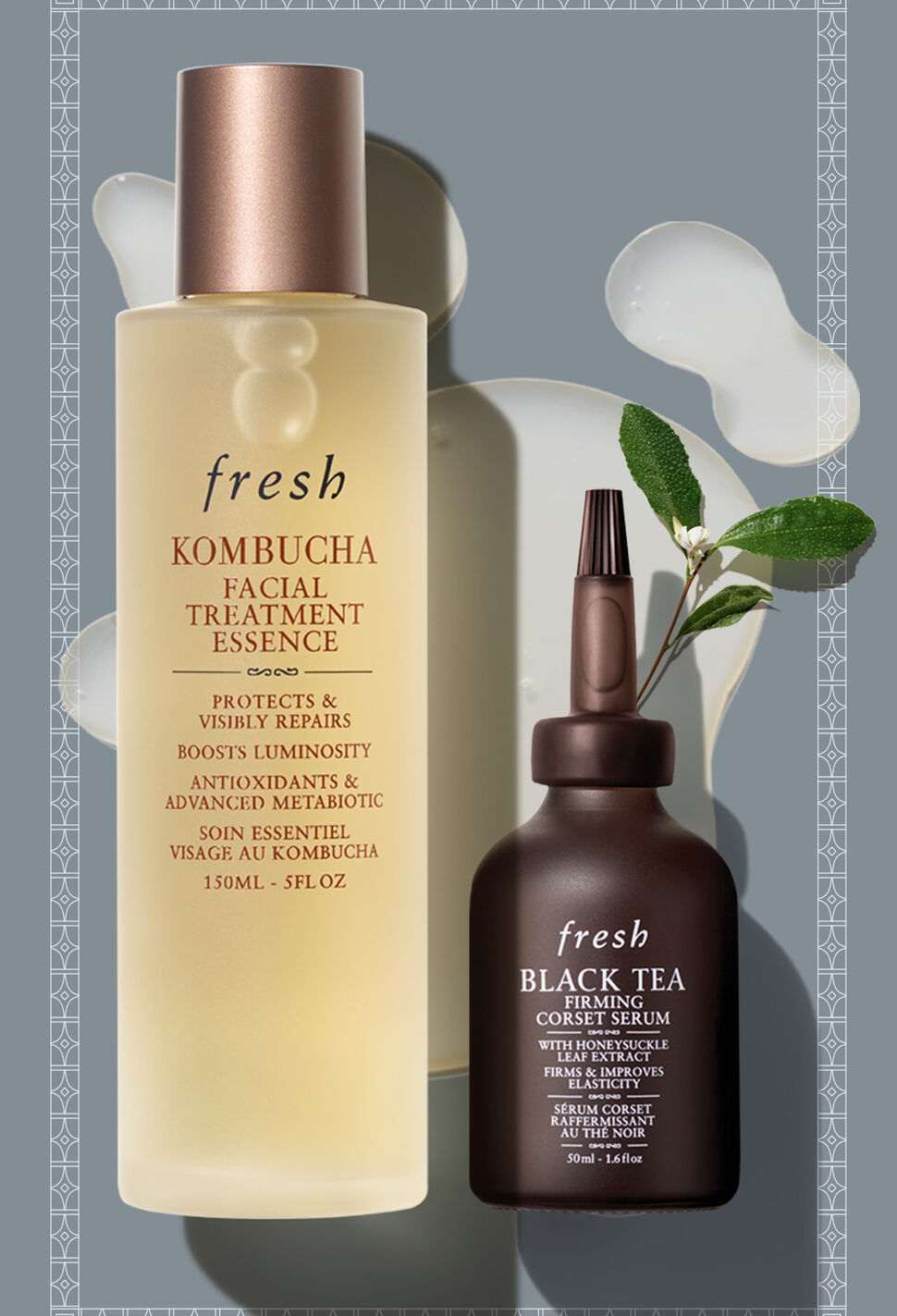 When it comes to originating skincare trends, Korea takes the cake. From double cleansing to sheet masks, BB creams, and 10-step routines, the East Asian nation is behind many of the advanced beauty phenomena that later became popular in the West. Case in point: essences, which are not to be confused or lumped together with serums.
Serums vs. essences
Typically defined by a watery texture and a lightweight consistency, facial essences sit in their own skincare category and are designed to be used after cleanser and toner and before serums and creams. To put it another way, essences are the first step in treating the skin after it's clean — and treating the skin is tantamount to adequately prepping a canvas before starting to paint a masterpiece (do it poorly, and the paint may wind up flaky and inconsistent).
Analogies aside, skin essences are powerful in part because of their low molecular weight, which allows beneficial nutrients to quickly and efficiently penetrate the skin — adding in an additional layer of antioxidants and/or hydration depending on the exact product being used. Serums, on the other hand, are primarily formulated to target specific skin concerns, have a higher molecular weight, and contain greater percentages of more active ingredients, which can be found in pore-refining niacinamide serums or free radical-fighting vitamin C serums for the face.
Order of application
When layering skincare, you should start with the product with the lightest consistency and work your way through to the product with the thickest consistency. So essence, followed by serums, finishing off with moisturizer.
Essences require a special (yet easily mastered) method that involves shaking a few drops directly into clean palms and then pressing or patting in a gentle upward motion from decolletage to forehead. This small but mighty technique helps further prep skin, boosting the efficacy and absorption for whatever product comes next.
Serums are where you get to fully customize your skincare regime. Whether you need extra hydration, which can be found in our Rose Deep Hydration Oil-Infused Serum; some anti-aging support with our Crème Ancienne Supreme Face Serum; or want to calm and soothe your skin using the Tea Elixir Skin Resilience Activating Serum, serums allow you to target your areas of concern. As mentioned, if using multiple face serums, layer them according to consistency. To apply, simply place a few drops onto your hands and massage them into your face and neck.
Benefits of both
Long-term benefits of using an essence include elevated hydration and, if you're using Fresh's Kombucha Antioxidant Facial Treatment Essence, boosted protection from blue light exposure (aka smartphone, television, and computer screens) and external aggressors like pollution, extreme temperatures, cigarette smoke, and other air-bourne irritants. This specific formula also contains an impressive ingredient called advanced metabiotic — an active innovator that supports the skin's naturally-occurring enzymes to visibly repair the effects of that same oxidative stress the essence helps shield.
Facial serums are designed to manage specific skin concerns, so they have a range of benefits, depending on the specific formula. From anti-aging to hydration to brightening the skin, you can find an effective serum for your skin's changing needs.
Customize your skincare routine with Fresh
If you're looking for the best essence for your face, start by adding the Kombucha Antioxidant Facial Treatment Essence to your morning routine, followed by your target serum, hydrating moisturizer, and sunscreen of choice. For optimal results, dial up your usage to incorporate the evening too — and watch your glow grow!