Apr 12 2022
Since 1991, fresh has created safe, effective, sensorial products backed by science. That's a promise we will always keep—with no compromises.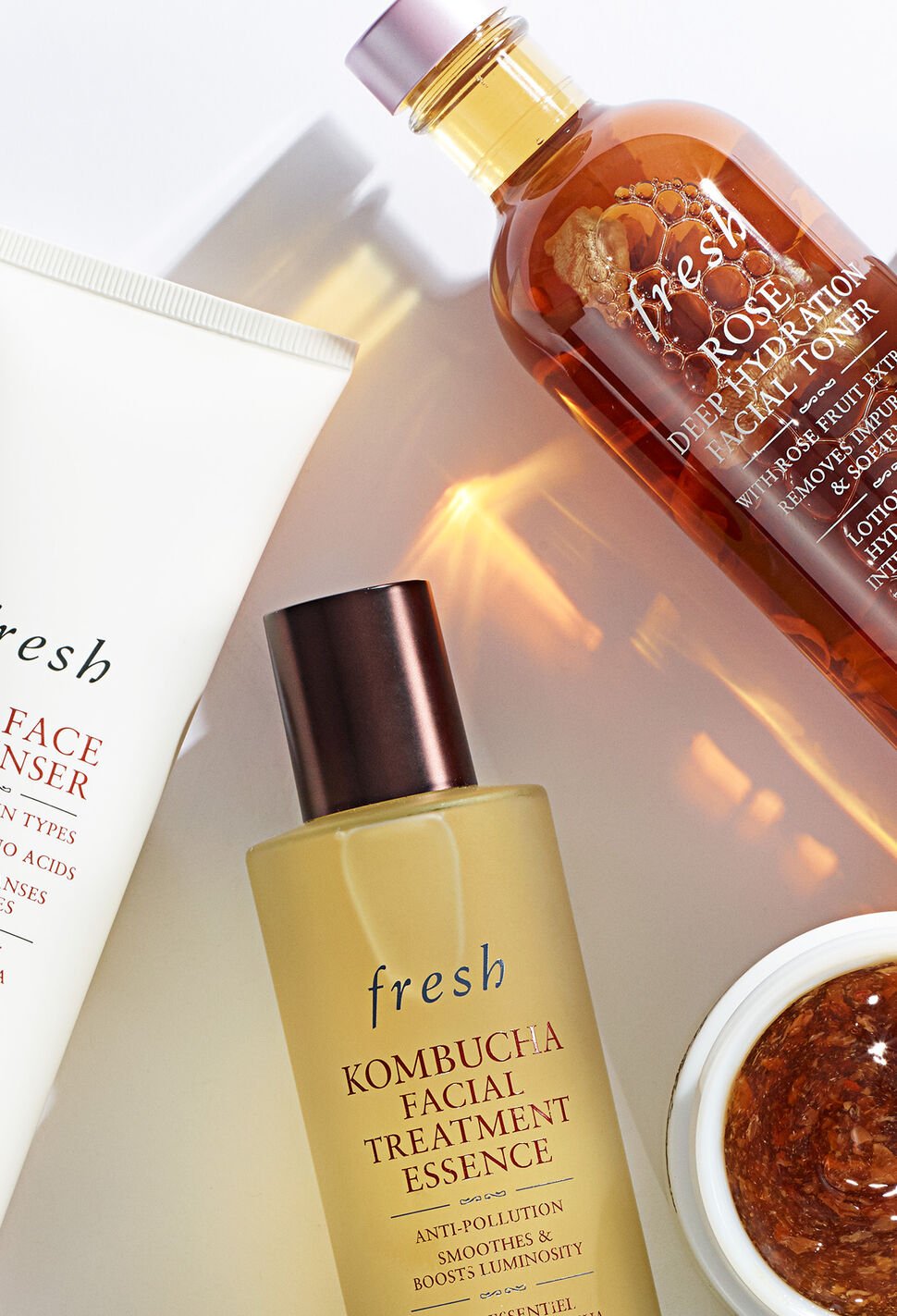 The fresh promise is a pledge that our products are safe, effective, and sensorial. That's a promise we've kept since 1991 and will always keep—with no compromises. fresh adheres to strict international safety regulations. At our world-class laboratory, over 200 scientific experts explore new ingredients, technologies, testing methods, and formulation techniques. We do whatever it takes to give you the best experience, even if it means 6 years to develop a single product. And of course our skincare is formulated without parabens, MIT/MCI, formaldehyde and formaldehyde donors, BHA, phthalates, silicones D4 & D6, hydroquinone, triclosan, and triclocarban. In fact, we ban hundreds of ingredients and regularly update this list. We've always done this because we respect your skin. And we promise we always will. Safety, efficacy, and sensoriality are three pillars of our brand. Keep reading to discover why they are so important to our fomulations.
Safety - a fundamental must
Safety is at the core of everything we do. Before we even start formulating, each ingredient is methodically researched and evaluated by a team of toxicologists, chemists, biologists, and regulatory experts. Once all ingredients are validated, we develop the formula, and the final product undergoes additional testing under dermatological control. We devote up to two years to ensure each product's safety through this process. We adhere to stringent worldwide regulations and ban hundreds of ingredients in our formulas. In fact, we've identified and banned a toxic substance years before the regulations.
Efficacy - proven by science
We use advanced technology to obtain the most potent part of the natural ingredients in our formulas and maximize its performance on the skin. Once the ingredient is obtained, we conduct efficacy tests to determine the exact level that delivers the highest performance possible while being safe. Our product claims are supported by scientific evaluations and consumer panels for results you can see and feel.
Sensoriality - feeling is believing
Every formulation is driven by our belief that beauty should be indulgent as well as effective. From a unique texture to a transporting scent, we push boundaries and won't stop until we get it right—even if it means countless trials. We find inspiration near and far to transform the ordinary into the extraordinary. A trip to the market sparked a "jam mask" resembling orange marmalade, while infusing real rose petals in skincare came from Balinese spa rituals. Our products ignite the senses with the way they look, smell, and most importantly feel—both on your skin and in your heart (we call this the sixth sense!).