Mei 19 2023
Pre-Wedding Bodycare and
Skincare Essentials
Say "I do" to a daily skincare routine.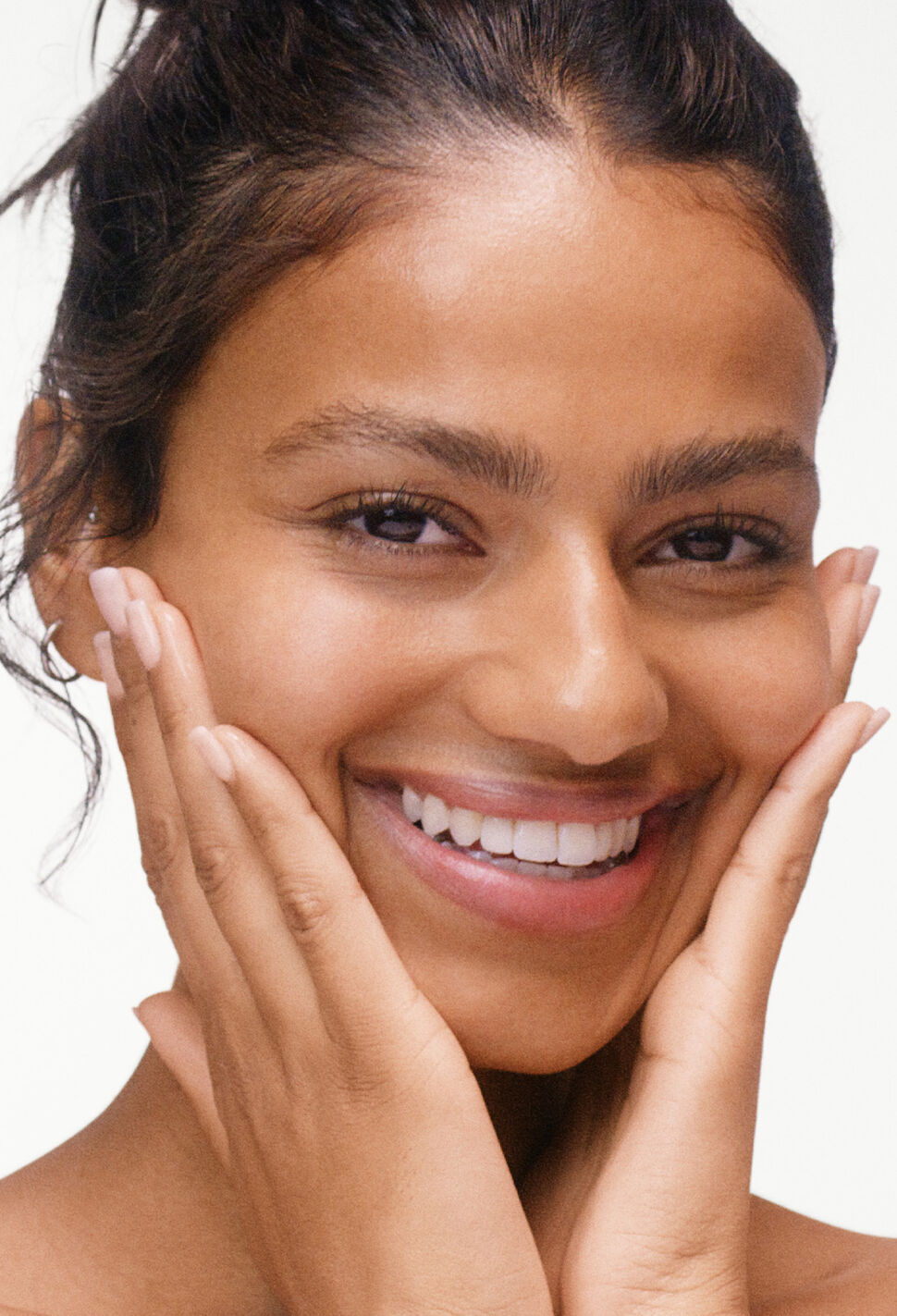 As the countdown to your wedding — or perhaps as a guest to a wedding — begins, so does the prep. We're not talking flights, hotel blocks, and guest lists; we're talking beauty prep. Your dress or suit, makeup, and hair are only going to look good if you feel good in your own skin. And that's where pre-wedding skincare comes in.
There's something to be said about adopting a skincare routine that's going to give you that healthy, day-of glow. We're big proponents of healthy habits — and sticking to a daily skincare routine with long-term benefits is one of them. Discover our recommended skincare routine leading up to — and the day of — a wedding.
Wash your face twice a day
Reach for a non-drying face wash like Soy pH-Balanced Hydrating Face Wash in the morning to hydrate, balance, shrink pores, and create a clean canvas for the products you apply after. At night, it's a non-negotiable to remove makeup and pollution before bed when skin is in its nighttime regenerative mode. For extra cleansing power, use a hydrating toner – such as our Rose & Hyaluronic Acid Deep Hydration Toner – to deep cleanse and minimize the appearance of pores.
Mask it up
Masking two to three times a week keeps your skin in its best shape, which means fewer trips to the facialist. Depending on your skin type and concerns, you may want to alternate between face masks. We love Black Tea Instant Perfecting Mask to smooth all imperfections and Sugar Face Polish Exfoliator for a once-a-week exfoliation. Remember not to use any exfoliating scrubs or treatments on the day of the wedding. To minimize any risk of skin irritation, do your final exfoliation no less than three to five days pre-wedding.
Invest in potent treatments
You don't want or need the burn to see results. Instead, reach for treatments with active ingredients that are gentle enough to use every day, twice a day. Our desert island faves are Kombucha Antioxidant Facial Treatment Essence for sink-in-skin hydration and antioxidant protection and Tea Elixir Skin Resilience Activating Serum to fight the (daily stressors) fight. Use together — and make sure to apply on your neck and décolleté — for the best results. Think supple, smooth, radiant skin.
Focus on the eyes
The skin around the eyes is thinner and more delicate than the rest of the face. Using an eye treatment like Black Tea Age-Delay Eye Cream, morning and night, will keep your eyes bright and hydrated while keeping those puffy, dark circles under the eyes at bay.
Remember to moisturize
As you know, moisturizing is non-negotiable. A small dab of Lotus Antioxidant Daily Moisturizer on the forehead, cheekbones, and chin is all you need to lock in hydration, smooth fine lines, and give you a soft, natural glow.
Pucker up
For irresistibly soft lips, use Sugar Recovery Lip Mask Advanced Therapy morning, night, and whenever else you need it. This leave-on lip mask conditions, plumps, and leaves a nourishing sheen that looks good on its own or under lipstick. Make sure to apply it the night before and on the big day for soft, full lips.
Don't forget skincare for the body
They say you should treat your body as you would your face. As such, your décolleté should get the same essence and serum treatment as your face, but the rest of your body should get a little TLC, too. Exfoliate twice a week with Brown Sugar Body Polish to buff away uneven texture and give you a silky smooth finish. Wash daily with Milk Body Cleanser and follow with Milk Body Lotion to soothe, comfort, and protect your skin. Simple, easy, and oh, so effective!
Get wedding-ready with Fresh
Of course, you want to look and feel your best every day of the year, but weddings (yours in particular!) are extra-special occasions that call for extra-special skincare. When prepping for a wedding, it's important to start a regular skincare routine a few months before the big day without making any drastic changes to your skincare products anytime close to D-Day. For safe and effective skincare products that feel as good as they are for your skin, shop Fresh.