Seaberry Collection
Why Seaberry?
"When I was just two years old, I accidentally tipped over a pot of boiling water. My arm was badly burned, and I was rushed to the doctor who treated my wounds with a pasty orange salve that I later learned was seaberry oil (also known as seabuckthorn). Extracted from a plant native to Russia and the Himalayan region that actually thrives in harsh conditions, this nourishing oil has been used for generations as a natural cure to treat a variety of skin conditions."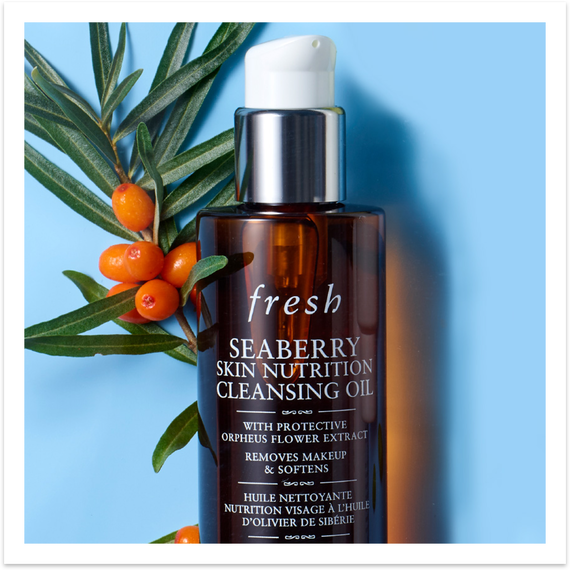 Seaberry Skin Nutrition Cleansing Oil
A multi-tasking cleansing oil that helps remove impurities and makeup, including waterproof, while maintaining natural moisture levels for a soft, radiant complexion.
HK$370.00
Learn More
Seaberry Omega-rich Body Cream
An intensely hydrating and nourishing treatment designed to calm and comfort the skin.
HK$270.00
Learn More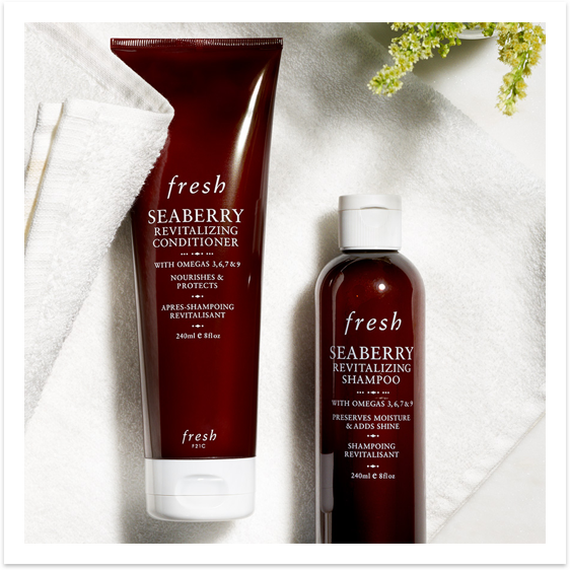 Seaberry Haircare
Shampoo:
A daily shampoo for all hair types that leaves strands soft, silky, and shiny while improving overall manageability.
Conditioner:
A daily rinse for all hair types that softens, smoothes, and revitalizes from root to tip while adding amazing body.
Learn More
Seaberry Oils

A precious blend of pure oils packed with nourishing omegas to preserve a youthful appearance.

A pure blend of concentrated oils and extracts that provides a boost of antioxidant-rich nourishment to face and eye creams.
Day: Instantly hydrate & soothe with a refreshing pick-me-up featuring rose petals.
Night: Replenish moisturize & lock it in with a 2 step-mask for continuous overnight hydration.
#FreshBeauty
When you love something so much, you want to share it.
The Stories Behind the Products