Jul 15 2022
The Science Behind Adaptive Phytocompound Tea Technology
Discover the newest, innovative ingredient to fresh.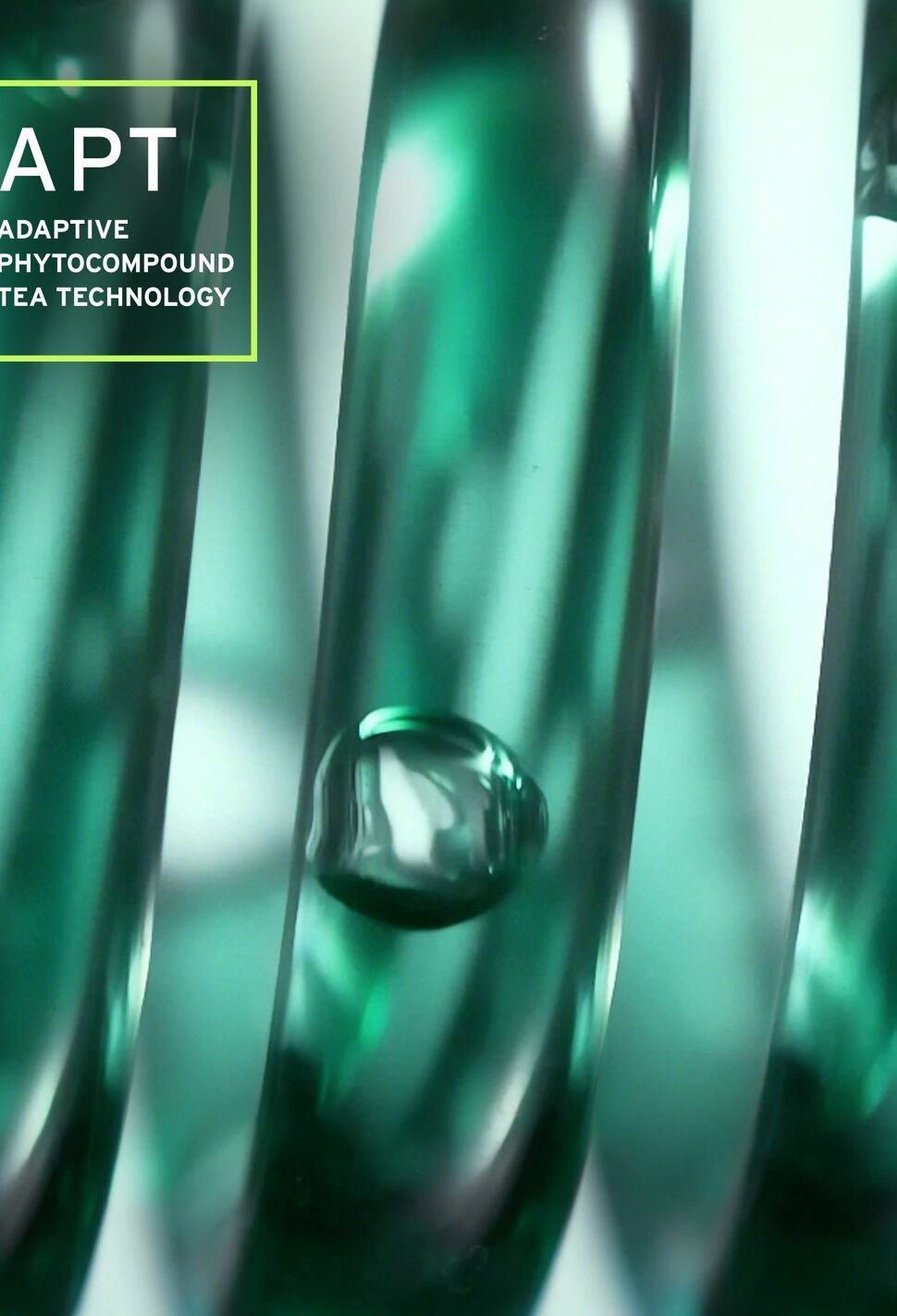 The power is in the extraction
fresh's new Tea Elixir Serum is a force of nature, literally. After we discovered a unique tea plant on the island of Mauritius that has adapted over the last 130+ years to its adverse growing conditions (volcanic soil, tropical climate, and low altitude), we set out to capture the plant's adaptive power and apply it to the skin. Here's what we discovered about the tea plant, and how we used science to extract its natural power.
The power of the plant
The Mauritius tea plant adapted over a century to its surroundings, meaning it was pushed to modulate its genetic expression and, as a result, produce what we call "adaptive phytocompounds" that are necessary to not only survive, but thrive. What are adaptive phytocompounds? They are plant compounds with adaptive properties. They are also linked to skin resilience (that looks smooth, glowing, and bouncy) and can help skin function at its best. We tested Mauritius tea against ordinary tea using the same extraction process and proved that it is 2.65x more concentrated in adaptive phytocompounds. That's some potent tea!
Inside the extraction
Informed by 30+ years of research in plant genetics, we set out to capture the tea plant's adaptive phytocompounds. At the fresh Research Lab and under the helm of our resident skin biologist, Anne-Laure Bulteau, we successfully developed a 6-step patented extraction process* to obtain the plant's adaptive phytocompounds:
First, micronization breaks down the tea leaves which are then infused in water. Then, an ionic agent is added to break down the tea leaves cells' membranes and release their contents further. The solution is heated for 1 hour at 80°C/176°F to allow for a greater concentration of low molecular weight phytocompounds than is possible with a conventional extraction process. Next, an acidic agent is added to trigger high molecular weight compounds to cluster together while preserving the low weight compounds. A filtration series purifies the low molecular weight compounds into the solution. Lastly, a stabilizing agent is added to keep the unique tea properties intact over time and produce fresh's final exclusive ingredient: APT Technology™.
Exclusive APT Technology™ ingredient
Our scientifically proven APT (Adaptive Phytocompound Tea) Technology™ found in Tea Elixir Serum is concentrated in adaptive phytocompounds—specifically citrate and polyphenols—that work with the skin's natural function in two ways. Citrate increases skin's bioenergetic systems (aka skin's energy systems), resulting in a stronger skin barrier, improved elasticity, and a supported skin structure. Polyphenols provide antioxidant protection, defending against oxidative damage,* even in adverse conditions* for smoother skin texture and minimized lines. You need both phytocompounds for skin to function at its full potential.
By extracting the power of this resilient plant and applying it to skin, Tea Elixir Serum is scientifically proven to boost skin's resilience by 62%** so it resists life stressors that could lead to signs of aging for a smooth, visible glow.
In short, we've captured nature's evolution for a skincare revolution.