true
true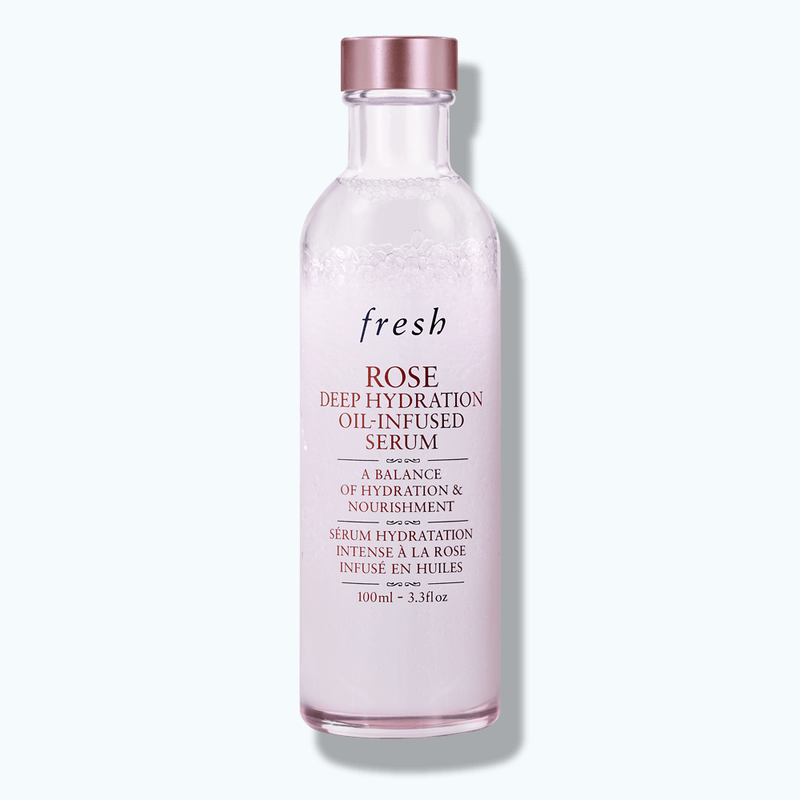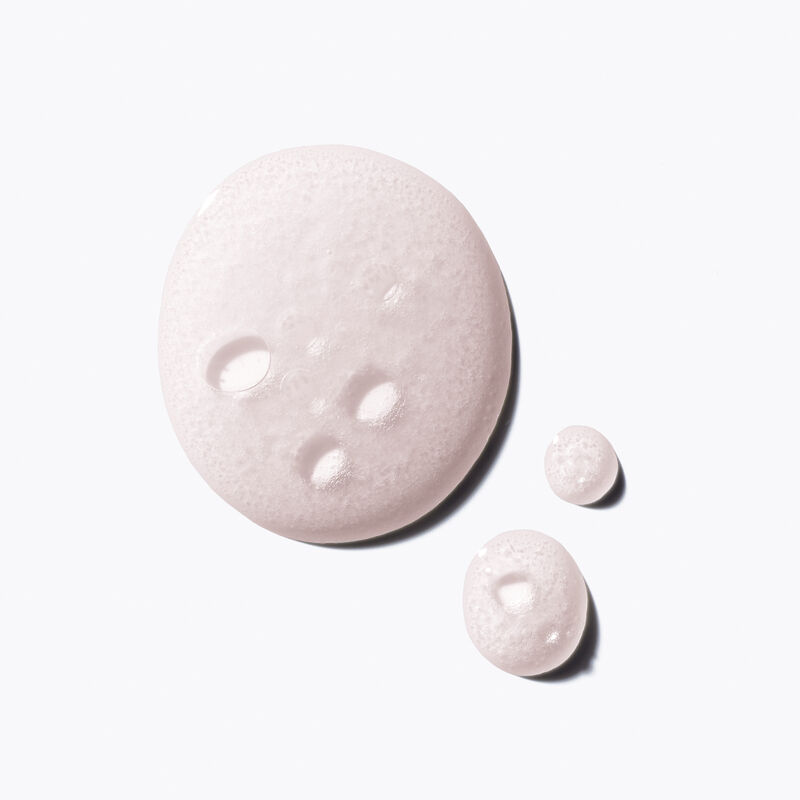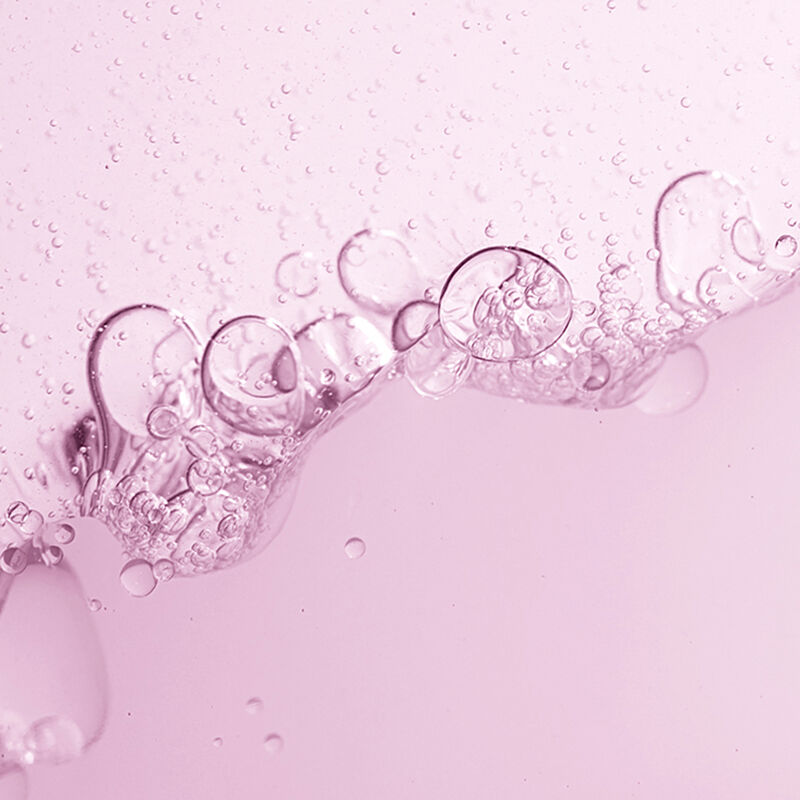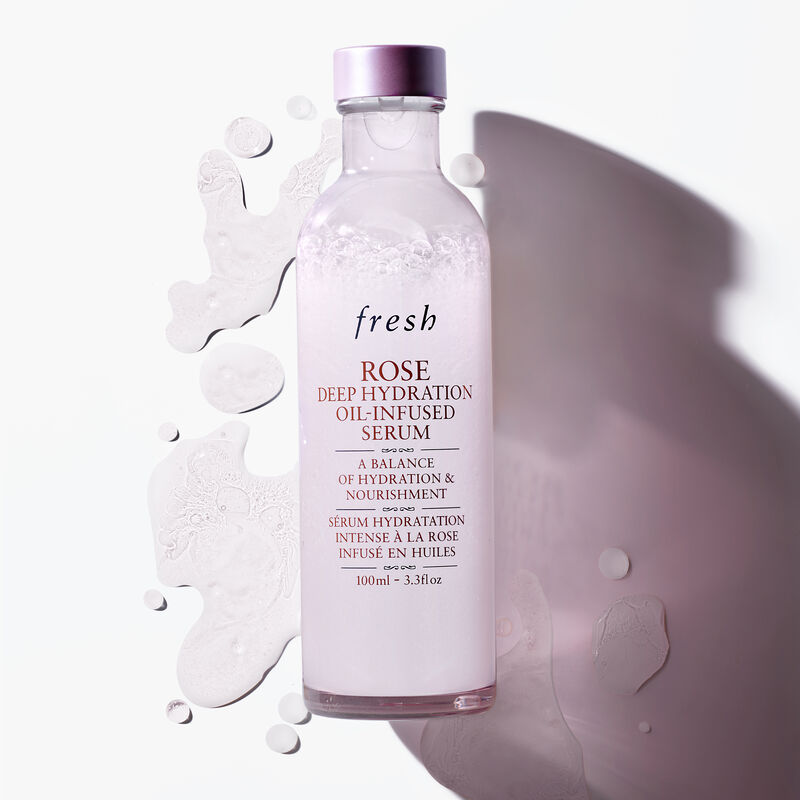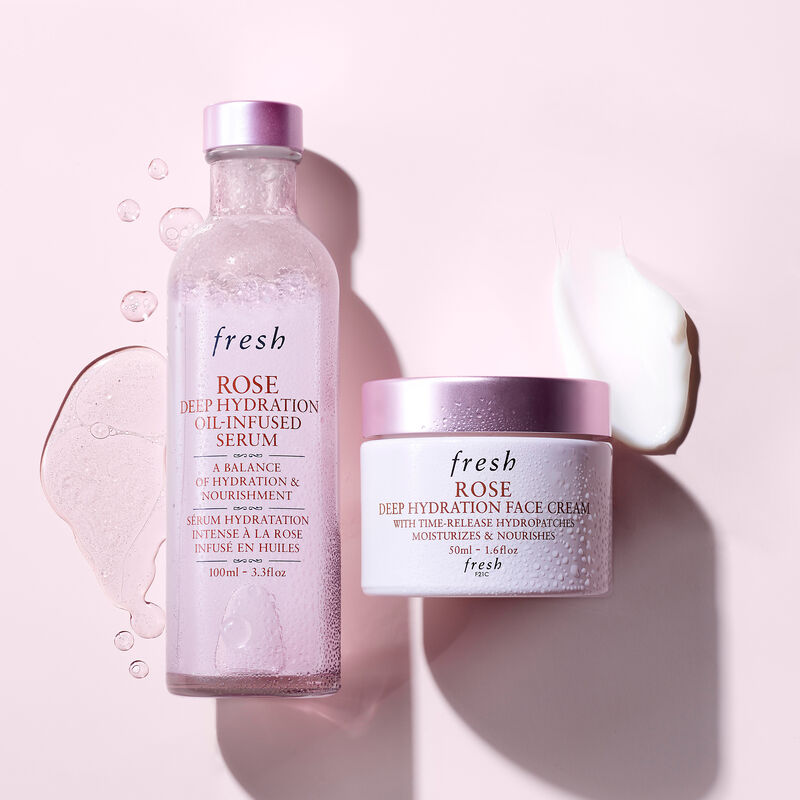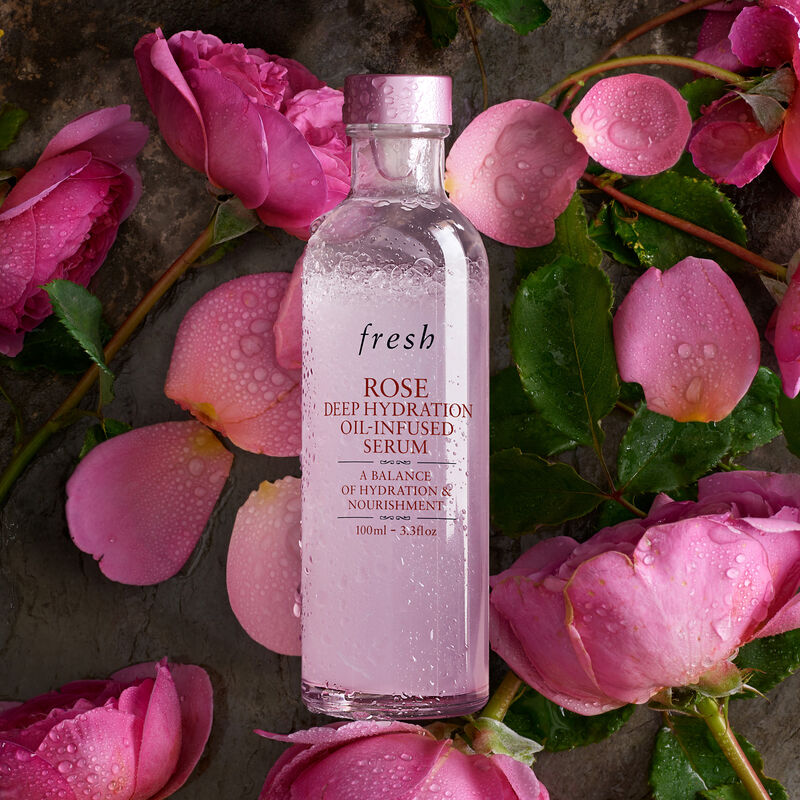 Rose Deep Hydration Oil-Infused Serum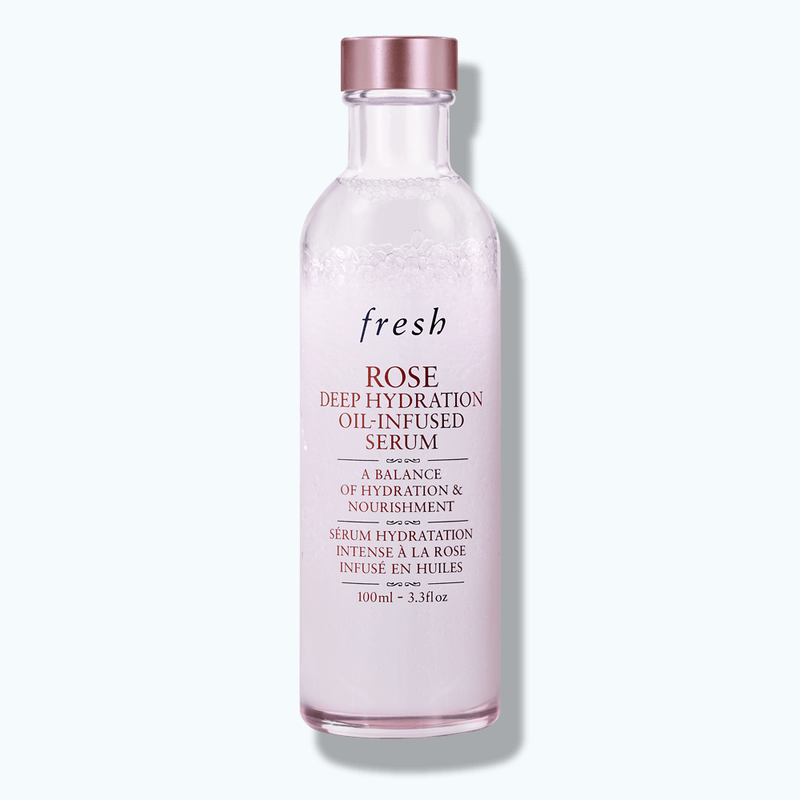 Rose Deep Hydration Oil-Infused Serum
£52.00
Fresh's first-ever oil-infused liquid serum—created to deliver both deep hydration and nourishment—for dewy skin that's plumped with moisture.
Get a notification when this item is back in stock
Thank You, you'll get an email when item is available
Hydrates
Nourishes
Plumps
The fastest way to dewy skin: With a few shakes, two potent phases transform into a silky serum, balancing water and oil—to give thirsty skin exactly what it needs. With rosewater, damask rose, and lightweight nourishing oils, it deeply hydrates for 24 hours without a greasy finish.
Hydrates
Nourishes
Plumps
100% said their skin was instantly hydrated and plumped with moisture*
98% felt their skin was nourished*
97% noticed their skin felt replenished and more supple*
97% reported the product smoothed the texture of their skin*
Proven to deliver 24-hour deep hydration**
When used with Rose Deep Hydration Face Cream, proven to increase skin's hydration by 54%**
*self-assessment on 61 subjects during 4 weeks
**Instrumental test on 11 subjects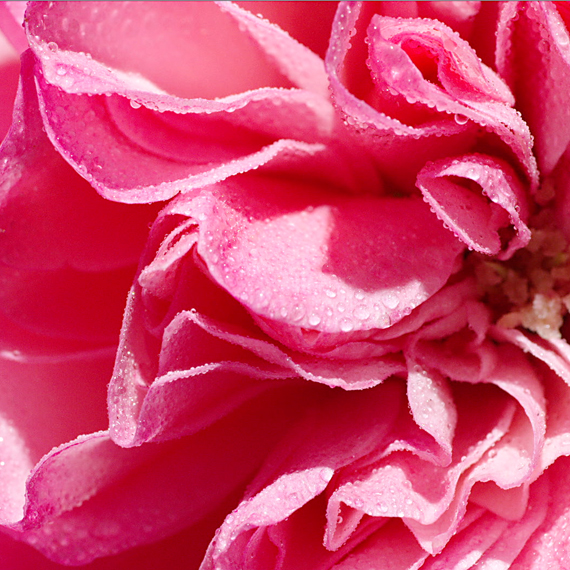 Rosewater
Water phase: Rosewater and damask rose extract help to soothe and hydrate. Oil phase: A blend of skin-friendly oils—rose flower, camelina, rosehip, and squalane—immediately nourishes and softens. Rosewater helps to calm and soothe. Damask rose extract hydrates and smoothes. Squalane helps to protect and moisturize skin.
Aqua (Water)
Rosa Damascena Flower Water
Coco-Caprylate/Caprate
C9-12 Alkane
Propanediol
Ethylhexyl Palmitate
Pentylene Glycol
Glycerin
Squalane
Rosa Damascena Flower Extract
Rosa Damascena Extract Camelina
Sativa Seed Oil
Rosa Rubiginosa Seed Oil
Cucumis Sativus (Cucumber) Fruit Extract
Rosa Damascena Flower Oil
Tocopherol
Sodium Citrate
Sodium Chloride
Ethylhexylglycerin
Xanthan Gum
Citric Acid
Caprylic/Capric Tri-glyceride
Caprylyl Glycol
Sodium Benzoate
Potassium Sorbate
Citronellol
Geraniol
View More
Shake well to mix the water and oil phases, and lightly pat onto face with palms. For a dewy, no-makeup look, use alone or before moisturiser. Use daily, morning and night.
What's a face serum and why do I need it?
A serum is a skincare treatment that is packed with potent ingredients to combat specific skin concerns. Serums' light, fluid texture is forumlated to penetrate the skin to deliver these key ingredients.
Why does it have two phases?
Our Rose Oil-Infused Serum contains two distinct components, or phases, that when shaken together transform into one effective formula. The serum combines a hydrating water phase with a nourishing oil phase to instantly moisturize and protect skin from dehydration and dryness.
When do I use this in my skincare routine?
Rose Oil-Infused Serum can be used in the morning for instant dewiness or at night to deeply hydrate and nourish your complexion while you sleep. After cleansing, toning, and applying our Kombucha Essence, shake up the serum to blend the water and oil phases, then lightly pat onto your face with your palms. Bonus: You can use this formula before or after other serums or with Rose Face Cream when your skin needs extra hydration.
Will this leave my skin oily or break me out?
Not at all! The oils in this formula were specifically chosen for their quick absorption and non-greasy feel—so your skin gets plenty of nourishment without any heaviness or added shine. Plus, the formula is non-comedogenic, so it won't clog your pores.