true
true

Tips & Tricks
The Scoop On Sugar
Why we were the early adopters of this magical ingredient
Sugar has long been pegged as a rival to clear, smooth, and fresh (excuse the pun) skin. But, we're here to straighten things out and let you know that when used in skincare (instead of eaten in the form of mouth-watering sweet treats & chocolate bars), sugar has plenty of skin-enhancing benefits that you won't want to miss out on.

Firstly, sugar is a natural humectant known to prevent moisture loss. So, if you struggle with naturally occurring dry skin, using skincare with sugar in can actually work to help hydrate and maintain your skin's moisture.

Sugar is also a source of glycolic acid which is a type of AHA (alpha hydroxyl acids are natural acids found in food—in this case, sugar). Due to its being an active ingredient, glycolic acid is perfect for breaking down the dead skin cells on the top layer of the skin, promoting the creation of new cells and brighter, younger-looking facial skin.
Lastly, due to the small size and rounded texture of sugar particles, sugar makes for the perfect physical exfoliant. It works to gently exfoliate the skin's surface whilst it's natural humectant properties mean that it heals the skin and restores its natural oils during the exfoliating process.

fresh founders Lev Glazman and Alina Roytberg have been privy to the nourishing and hydrating potential of sugar since they were both kids. "Both of our grandmothers used sugar, a natural antiseptic, to heal our scrapes," they say. "Sugar is a natural humectant known to prevent moisture loss, and each of our grandmothers used it to heal our scrapes. Wanting to pass this highly effective ritual on to the world, we bottled our shared tradition, pioneering the use of sugar's healing and humectant properties in the beauty industry."

―Lev Glazman and Alina Roytberg, fresh founders

Crazy about sugar? Well, we are too. That's why sugar is the star ingredient in a variety of fresh lip, skin, and body products. Here are some of our faves:
Sugar Lip Treatments
These iconic treatments moisturise & protect lips from dryness through a blend of hydrating & nourishing sugar.
£21.50
Sugar Face Polish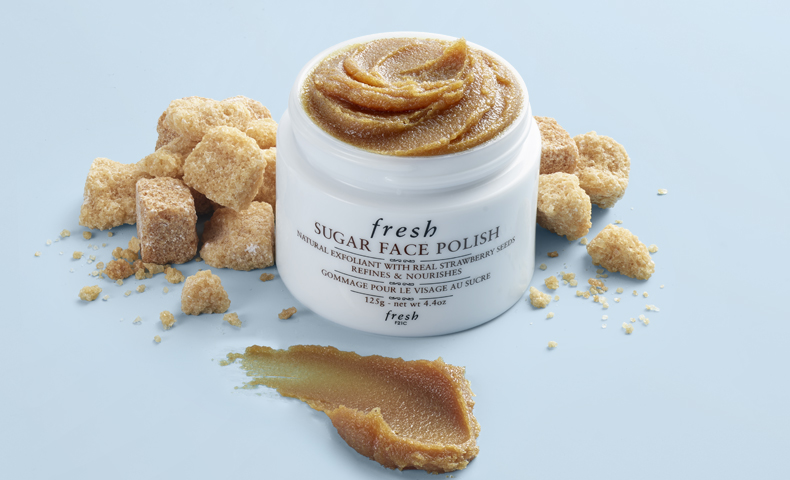 An innovative mask/scrub hybrid that refines skin with humectant brown sugar while plum seed and grapeseed oils hydrate for smooth, radiant skin.
£52.00
Sugar Lip Polish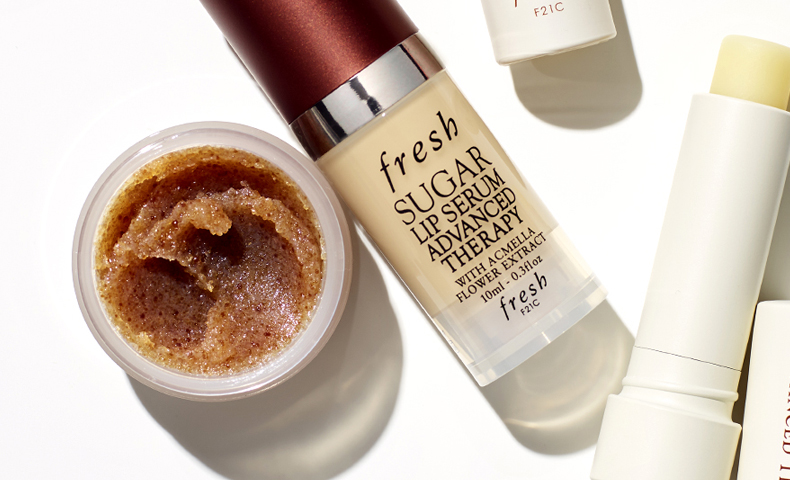 Naturally humectant brown sugar blends with jojoba oil and shea butter to gently buff & nourish lips in this game-changing lip exfoliant.
£19.50
Brown Sugar Body Polish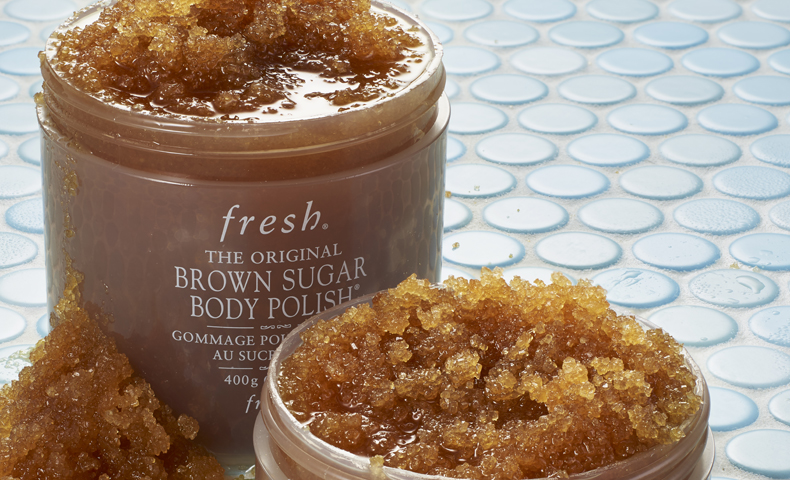 Our classic and beloved body scrub exfoliates & softens with brown sugar and a blend of four nourishing oils: evening primrose, sweet almond, apricot kernel, and jojoba.
£35
Sugar Strawberry Face Wash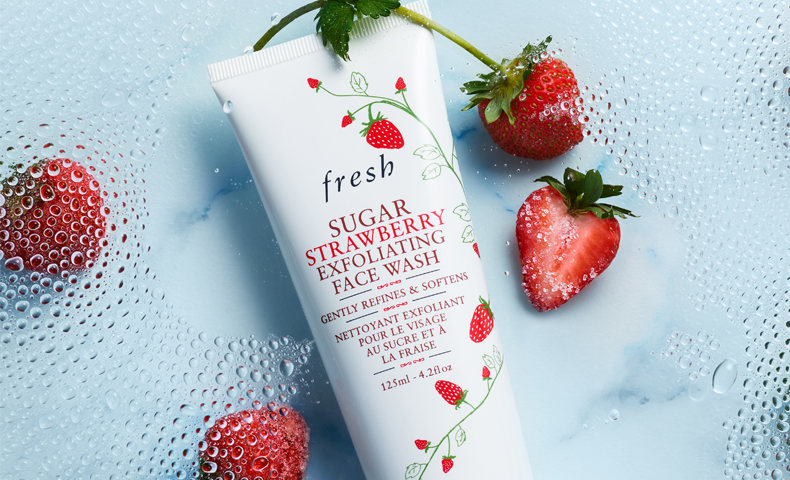 A gentle exfoliating Face cleanser to refine, smooth & soften skin
£26