true
true

Tips & Tricks
The Kombucha Essence Q & A
You Asked, We Answered...
It feels like it's almost every day that the beauty industry comes out with some new game changing product. We get it, it's a lot. On top of this, skincare can be confusing with everything from serums and toners, to oils and creams, to masks, essences and treatments, special life-changing ingredients, SPF—the list goes on and on.

At fresh we love beauty and all things skincare and we're here to let you know why an essence (of all things) is not just a fad and why our innovative Black Tea Kombucha Facial Treatment Essence should be the latest addition to your skincare routine.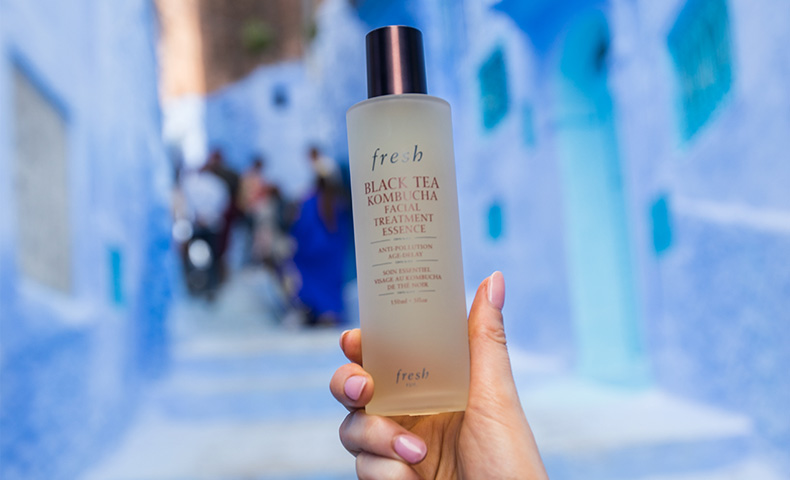 What is an essence?

An essence is a do-it-all, multi-tasking watery treatment that delivers multiple benefits to the skin. It also allows your skin to better absorb the products applied after it—like a serum, moisturiser, eye cream, etc—and is essentially a crucial step in your skincare routine if you want your skincare to actually work.

How does it work?

Upon application, an essence is instantly absorbed into the skin. It's acts as a layer so that the skin is primed and ready to best prepare for your next skincare steps.

What kind of benefits does Black Tea Kombucha Essence offer?

Well, it has 8 (specific, we know). It protects from pollution, moisturises for 24 hours, boosts luminosity, reduces fine lines, refines pores, improves elasticity, smoothes skin, and boosts a healthy tone and complexion.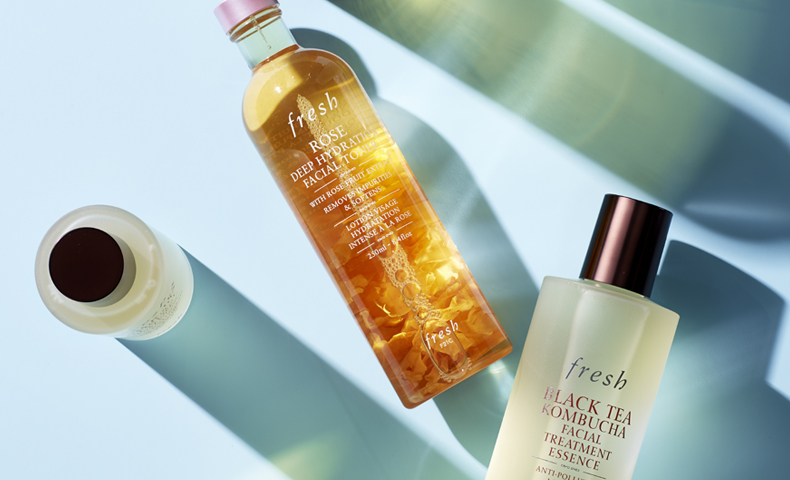 What's the difference between an essence and a toner?

An age old question—well since essences arrived on the scene a few years ago. A toner is the last step in cleansing. It restores balance to the skin after you've whisked away the impurities of the day and any makeup. On the other hand, an essence is the first step in treatment. It works to actively treat and target certain skin concerns and prime. In simple terms, you use a toner after you wash your face, and use an essence before you apply a serum or moisturiser.
So, I can use a toner and an essence together?

Of course! First, cleanse the skin. Then, swipe on a toner with a cotton pad. Next, press in an essence with your hands and follow with your serum and moisturiser. A full skincare routine would look like this: cleanser, toner, essence, serum, eye cream, moisturiser, etc…
Why Kombucha?

The fermented tea's multi-action activity protects and defends skin from free radical damage that can cause accelerated skin aging, irritation, clogged pores, dehydration, and a dull complexion.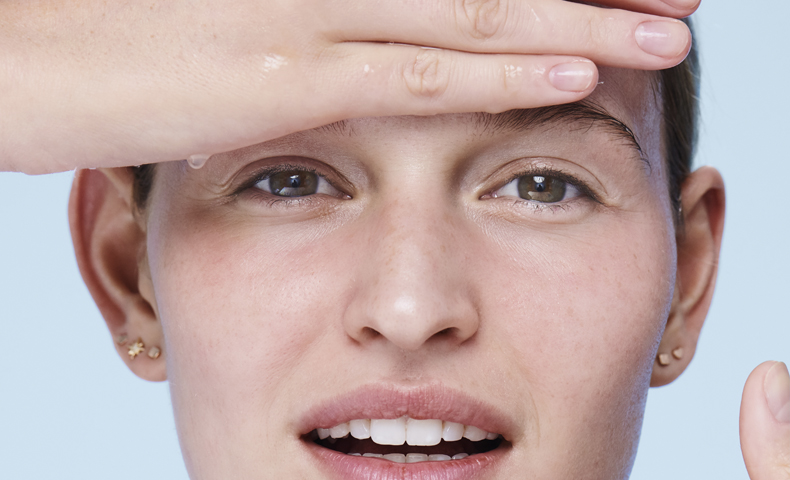 How do I apply Kombucha Essence?

No tools required—just use your hands! Pour a little of the essence into the palm of your hand and sweep over cleansed face and neck with your fingertips.

Is Kombucha Essence good for dry skin?

Absolutely. It delivers 24-hour hydration and seven other skin-loving benefits like pollution protection. (See question 2 for all the benefits that Kombucha Essence offers!)

What skin types is it best for?

You guessed it, all of them!