true
true

Latest
The Hype Around Hyaluronic Acid
Acid that's good for you...
Hyaluronic acid sounds more like something you'd want to keep away from your skin than put directly on it. Yet, this naturally occurring carbohydrate found in the body is actually good for you and not something to shy away from. When used in skincare—specifically in moisturisers, masks, serums, eye creams, and even toners—hyaluronic acid leaves skin plump and hydrated and can even keep forehead wrinkles and pesky fine lines around the eyes at bay! So, what is it? How does it work? What skin types benefit most from it? And, why do you need to make room for it in your skincare routine?

What is it?

Hyaluronic acid is a natural moisturiser and humectant, meaning it's able to draw water into the skin (aka up to 1000 times its weight in water!)

How does it benefit skin?

It basically acts like a sponge for your face by attracting and retaining water. And, by drawing in moisture, it reduces the appearance of fine lines and wrinkles caused by dehydration and ageing skin so skin looks fuller, smoother, and more supple.

How does it work?

Hyaluronic acid doesn't contain any water on its own, so the more moisture you use with it, the better it works. As such, make sure your skin is damp (not dry!) before you apply a moisturiser or serum with HA. A spritz of Rose Floral Toner will do the trick—or pat in Black Tea Kombucha Essence, which also has antioxidant properties to fight free radicals and pollution.

Is it best for certain skin types?

Hyaluronic acid is actually great for all skin types. But, it most importantly works wonders on dry skin—which basically affects anyone exposed to travel, dry climate, and air conditioning. Tip: drinking water, using a humidifier, and using skincare with hyaluronic acid will get you hydrated in no time! Trust us.

Which products with hyaluronic acid do you recommend?

Well, we have A LOT! But our top picks feature products from our Rose and Peony Collections. Our Rose Face Cream delivers intense hydration thanks to a unique combination of hyaluronic acids that attract and increase moisture. You can use it with our rose petal-infused Rose Facial Toner (which also features HA!) for enhanced suppleness.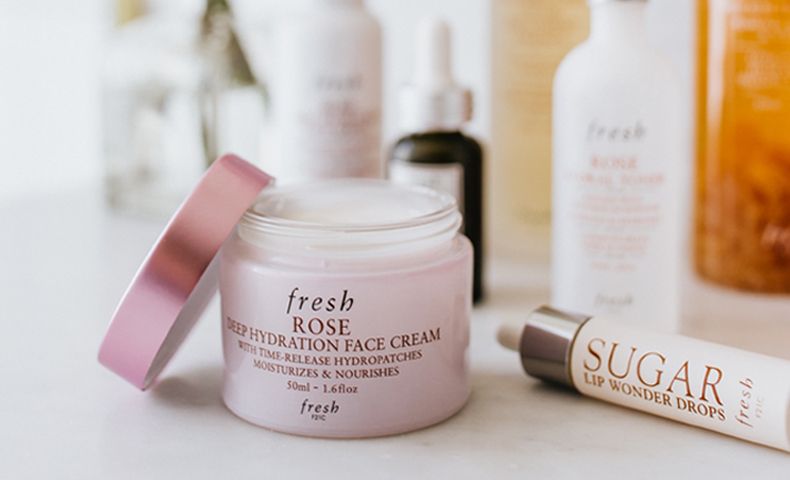 If you're looking for hydration with extra brightening benefits, reach for our Peony range. Our face cream, serum, toner, AND night mask are all packed with hyaluronic acid, so your skin looks and feels plump while improving its clarity and tone.

Lastly, we highly recommend to work our Black Tea Kombucha Essence into your skincare routine. Not only does it have hyaluronic acid to seal in moisture before you layer on serums and creams, but it's packed with fermented kombucha to increase luminosity and protect against pollution. Basically, it will change your skin and your life!