Tips & Tricks
fresh x @GirlKnewYork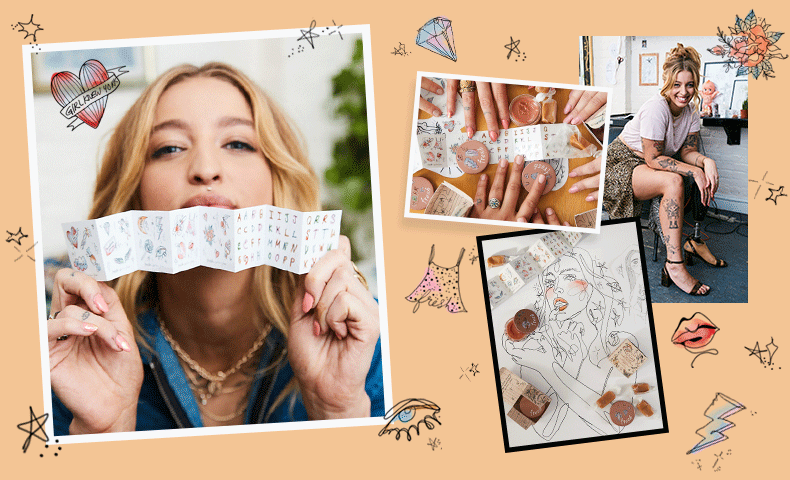 <h3>Why Sugar Caramel Hydrating Lip Balm?</h3><p></p>
"Growing up, I always drew on myself and personalized everything I owned. I love the idea of embellishing my things and making them as sparkly and joyful as I feel. Sugar Caramel Hydrating Lip Balm lets you express how you are on the inside on the outside—with a little extra gloss, sweet hydration, and customizable stickers."—Mira Mariah aka @GirlKnewYork, Brooklyn tattoo artist

<h3>Your favorite Caramel Lip Balm just got sweeter</h3>
Sugar Caramel Hydrating Lip Balm now has a limited-edition look inked by Brooklyn-based tattoo artist @GirlKnewYork. This rich formula coats lips with a protective veil that smoothes on contact while delivering a velvety sheen and addictive flavor inspired by caramel. The bonus? A sticker pack custom designed by @GirlKnewYork to decorate this balm (and everything else!).
SHOW NOW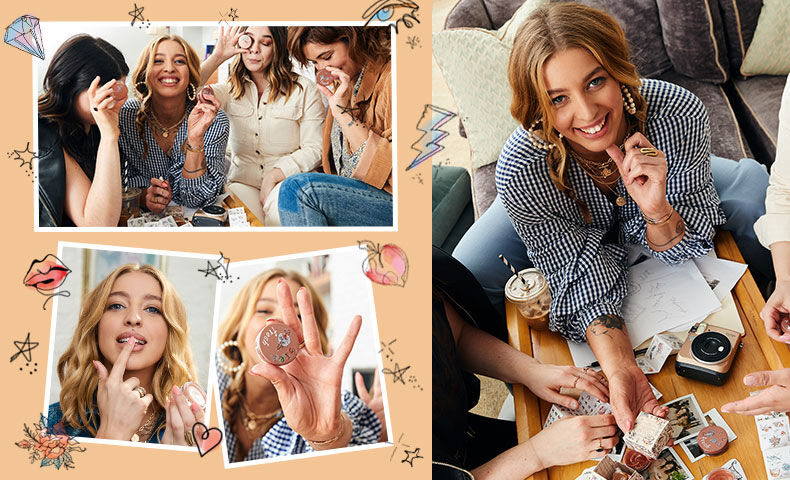 @GirlKnewYork says...
She personalizes her Sugar Caramel with...
"I love the cherub sticker. Also, the cherry sticker because cherries remind me of joy and love."
She's inspired by...
"Girls! My friends, my daughter, my sisters. Also, vintage Italian movies, New York street style, and art books and magazines."
She describes her art as...
"Little doodles. Tiny fashion illustrations. Singular lines. A lot of my artwork references Catholic saints, traditional Renaissance art, and pop culture. It's my favorite combination."
Her moodboard would be...
"A big blue sky with puffy clouds, cheetah print, and sparkles! If I were an animal I'd be a cheetah so I could wear my favorite outfit everyday."
Her motto...
"Everything in my life brings me joy."
The inspiration behind the stickers...
"I drew things that I thought were joyful, that reminded me of caramel and lip gloss. And I think the baby angel sticker is as heavenly as soft lips."
@GirlKnewYork shares her fresh faves: